Kanata Aikawa, Tomori Kusunoki, Shuka Saito, and Hinaki Yano will voice the four main girls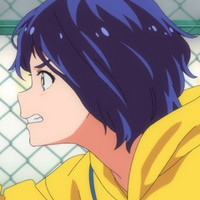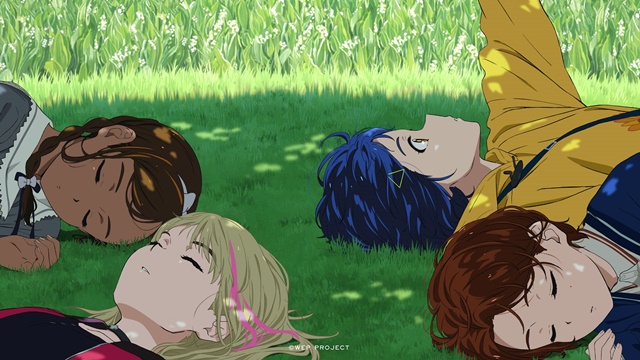 A press conference for the upcoming original TV anime Wonder Egg Priority was held in Tokyo on December 16 and its January 12, 2021 premiere in Japan was confirmed. It is the first TV anime written by acclaimed scenario writer Shinji Nojima, known for his works for the highly-rated Japanese TV drama such as Koukou Kyoushi (1993), Ienakiko (1994), and Takane no Hana (2018). The anime is also the first co-producing work by Aniplex to team up with D.N. Dream Partners, a content investment company owned by NTV and DOCOMO.
Key visual: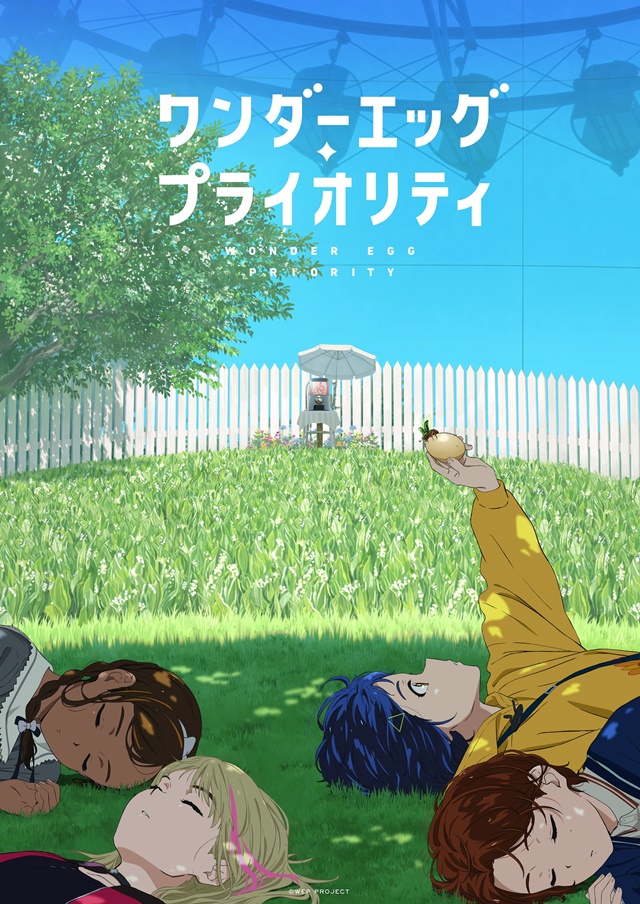 ????「#ワンダーエッグ・プライオリティ 」第1弾PVを解禁????
1月12日より日本テレビ他にて順次放送が開始される「#ワンダーエッグ・プライオリティ 」の最新映像をお届け!
メインキャスト、スタッフ情報も解禁いたしました。
詳細は公式サイトをご確認ください。https://t.co/sMla0thBfn#ワンエグ pic.twitter.com/sMYH8J6qjA

— TVアニメ「ワンダーエッグ・プライオリティ」公式 (@WEP_anime) December 16, 2020
Synopsis:
Ai Ohto, a 14-year-old girl, is guided by a mysterious voice she meets during a late-night stroll, and obtains an "Egg."
"If you want to change the future."
"For now, just make a choice"
"Now, believe in yourself."
"Break the egg."
What awaits Ai when she cracks the Egg...?
---
Also, the anime's four main voice cast members were announced as below:
The theme song will be sung by the unit "Anemoneria," which consists of the four VAs. The name of the unit is a combination of the four characters' first name, "Ai," "Neiru," "Rika," "Momoe," and "Anemone," the name of a flower.
(from left)
Director Wakabayashi, Yano, Saito, Kusunoki, Aikawa, Nojima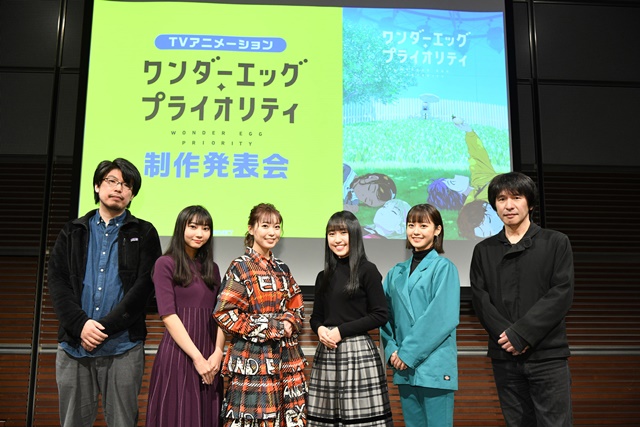 Main staff:
Original story/script: Shinji Nojima
Director: Shin Wakabayashi (22/7 Anohi no Kanojo-tachi character PVs)
Character designer/Chief animation director: Saki Takahashi (DARLING in the FRANXX episode animation director)
Planning producer: Hiroyuki Ueno (NTV), Nobuhiro Nakayama (Aniplex)
Anime production: CloverWorks (Her Blue Sky, The Promised Neverland)
Teaser visual: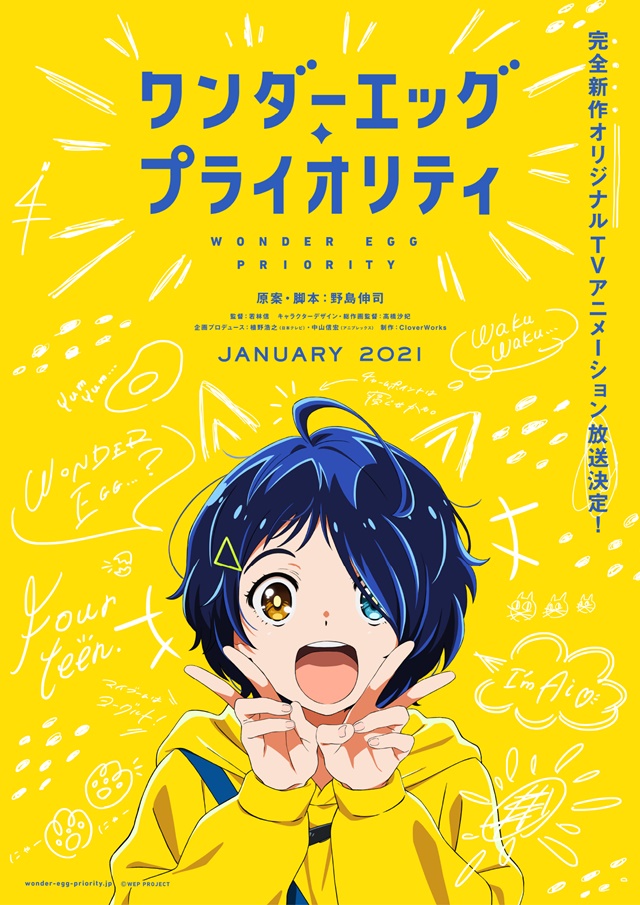 Screenshots: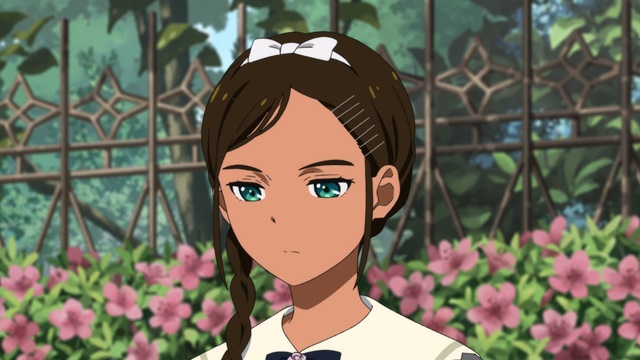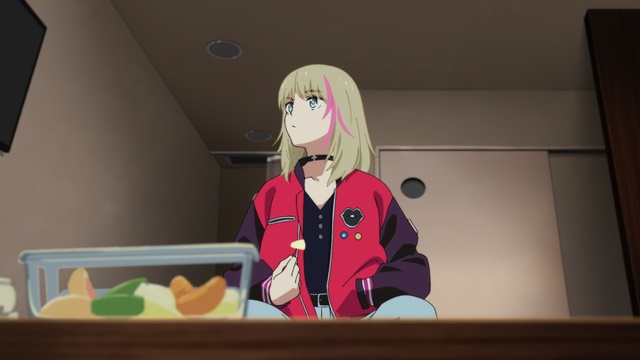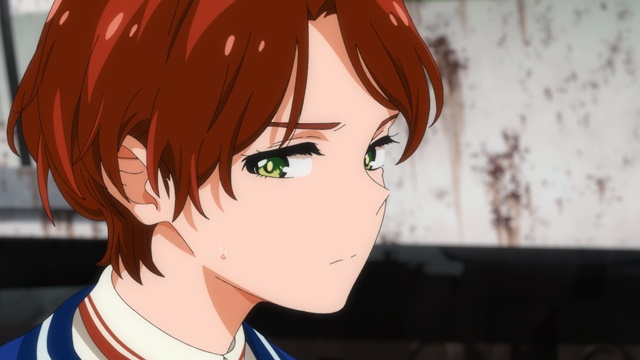 ---
Source: Aniplex press release
©WEP PROJECT