Fes Matsu-san '21 will feature appearances from 11 voice actors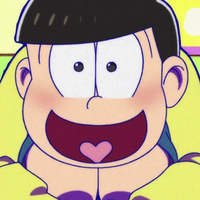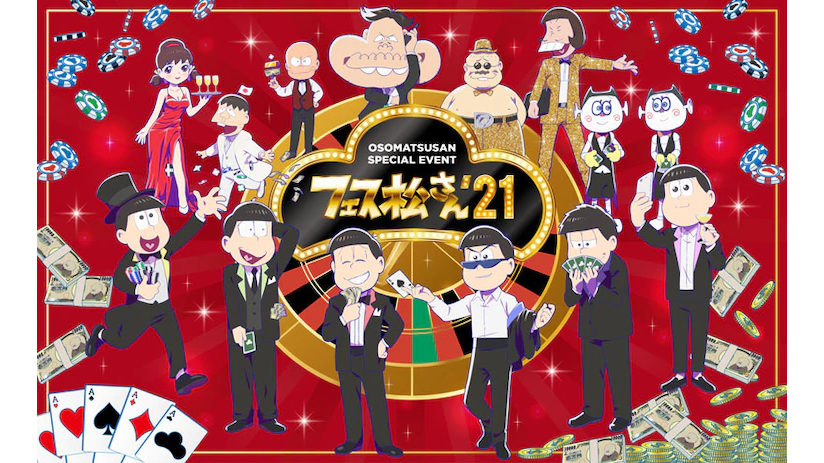 The Matsuno brothers are out of their hoodies and all dressed up for this year's fan event!
Fes Matsu-san '21 is the third Mr. Osomatsu live event, and this year's is rolling high with a casino theme. The key visual (above) was drawn by Eiji Abiko, the series's new character designer as of season 3, and features the cast dressed to the nines for a night at the gambling table.
Eleven voice actors will be present for the event, including the sextuplets themselves: Takahiro Sakurai (Osomatsu), Yuuichi Nakamura (Karamatsu), Hiroshi Kamiya (Choromatsu), Jun Fukuyama (Ichimatsu), Daisuke Ono (Juushimatsu), and Miyu Irino (Todomatsu). Radio personality Takeshi Washizaki will moderate.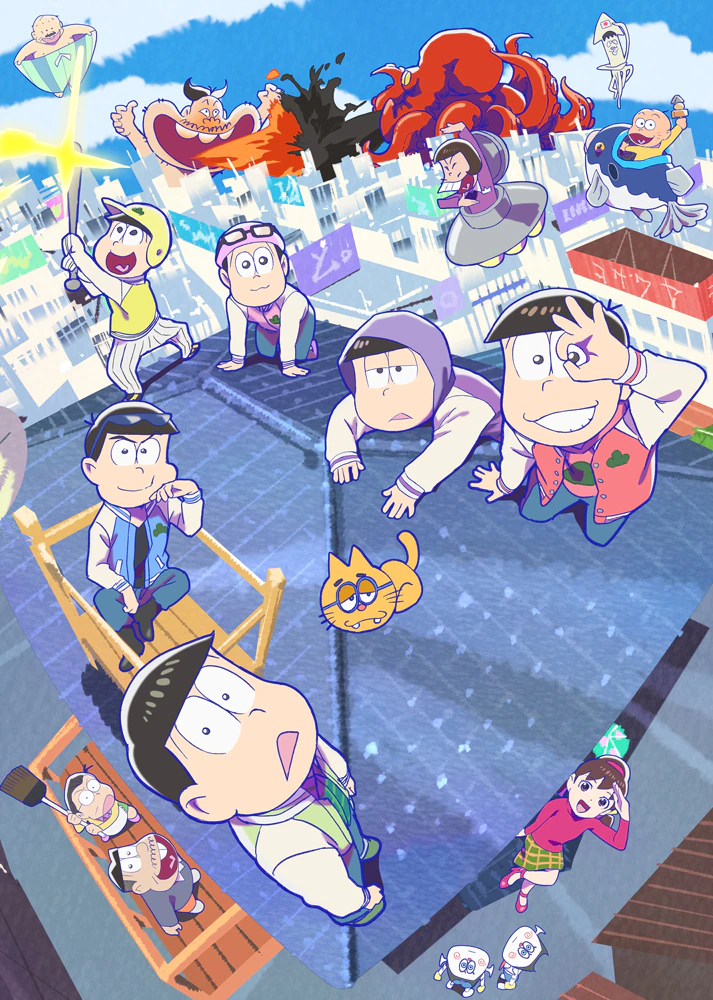 Fes Matsu-san '21 is schedule to take place live on June 6 at the Nakano Sunplaza in Tokyo. There will also be a live stream of the event.
Tickets are now available; keep an eye on the official Twitter account for further news and updates on the live stream.
Source: Comic Natalie