Nobumoto famously worked on Cowboy Bebop, Wolf's Rain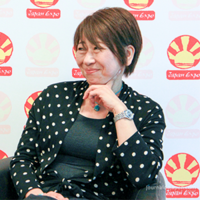 Thumbnail via jouraldujapan
Anime screenwriter Keiko Nobumoto passed away on December 1 at the age of 57, according to anime industry colleague Dai Sato. According to Sato, Nobumoto passed after battling esophageal cancer. A funeral service was held with close family members on December 4.
Nobumoto worked across a number of hit titles, including writing the screenplay for Macross Plus, Tokyo Godfathers, Cowboy Bebop and Cowboy Bebop: Knockin' on Heaven's Door alongside Sato, as well as writing scripts for other Shinichiro Watanabe-directed works such as Samurai Champloo, Space Dandy and Carole and Tuesday. Nobumoto is also most noted as the original creator of the series Wolf's Rain.
Separately, Nobumoto also acted as Scenario Supervisor on the first Kingdom Hearts game.
Nobumoto was born in Asahikawa, Hokkaido on March 13, 1964. We want to thank Nobumoto for all of her work and contributions to the anime industry, as well as for creating works that made such an impact on fans around the world.
Source: Dai Sato on Facebook
---
Kyle Cardine is a Managing Editor for Crunchyroll. You can find his Twitter here.