Our regularly updated list of shows you can now watch on Crunchyroll!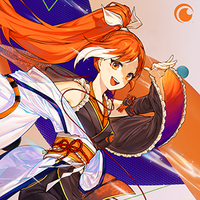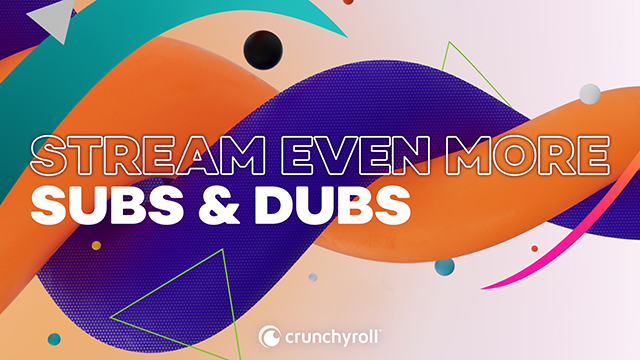 Following the announcement that Funimation will unify under the Crunchyroll brand, we are happy to announce the following list of shows are now available on Crunchyroll for all subscribers! 

This article and list will be actively updated as more shows appear on the service, so make sure to check back in and see what new and classic anime you can watch!
Check out the full list of Funimation titles coming to Crunchyroll in June 2022 right here!
Full list (alphabetical order)
2.43: Seiin High School Boys Volleyball Team

(Sub and Dub)

A Sister's All You Need (Dub)
Absolute Duo (Dub)

Adachi and Shimamura

(Sub and Dub)

Aesthetica of a Rogue Hero (Sub and Dub)

Akudama Drive

(Sub and Dub)

And You Thought There is Never a Girl Online? (Sub and Dub)
Angels of Death (Dub)

Arifureta: From Commonplace to World's Strongest

(Sub and Dub)
Assassination Classroom Season 1 and Season 2 (Sub and Dub)
Attack on Titan -Chronicle- (Sub and Dub)

AZUR LANE

(Sub and Dub)

BACK ARROW

(Sub)

Black Lagoon and Black Lagoon: Roberta's Blood Trail (Sub and Dub)

Boogiepop and Others

(Dub)

Bottom-Tier Character Tomozaki

(Sub and Dub)


Bungo and Alchemist -Gears of Judgement-

(Sub and Dub)


By the Grace of the Gods

(Sub and Dub)


Cells at Work!

Season 2 (Dub)
citrus (Dub)

Charlotte

(Dub)


Combatants Will Be Dispatched!

(Sub and Dub)


Cowboy Bebop

(Sub and Dub)

Danganronpa: The Animation and Danganronpa 3: The End of Hope's Peak High School (Sub and Dub)

DARLING in the FRANXX

(Dub)


Demon Lord, Retry!

(Sub and Dub)


Dr. STONE

and


Dr. STONE Season 2

(Dub)
Dragon Ball (Sub and Dub), Dragon Ball Z (Dub) and Dragon Ball GT (Sub and Dub)

Dragon Goes House-Hunting

(Sub and Dub)


Fairy Tail

and Fairy Tail Final Season (Dub)

Fire Force

and

Fire Force Season 2

(Dub)

Freezing and Freezing Vibration (Dub)
Gamers! (Dub)

Gleipnir

(Sub and Dub)

Goblin Slayer

(Dub)


Grimgar, Ashes and Illusions

(Sub and Dub)
Harukana Receive (Dub)

Heaven's Lost Property

(Dub)
Hellsing and Hellsing Ultimate (Sub and Dub)

High School DxD

,

NEW

, BorN,

Hero

(Dub)

Higurashi: When They Cry - GOU and SOTSU (Sub and Dub)

Horimiya

(Sub and Dub)

Hortensia SAGA (Sub and Dub)

How Heavy Are the Dumbbells You Lift? (Sub and Dub)

Hyouka (Sub and Dub)


Infinite Dendrogram

(Sub and Sub)
Initial D First Stage, Second Stage, Third Stage, Extra Stage,

Fourth Stage

(Sub and Dub)

ISEKAI QUARTET

Season 1 and Season 2 (Dub)
JUNI TAISEN: ZODIAC WAR (Dub)
Junji Ito Collection (Dub)

Kaguya-sama: Love is War Season 1

(Dub)
 and Season 2 (Sub and Dub)

Kakushigoto (Sub and Dub)
Keijo!!!!!!!! (Dub)
Kemono Jihen (Sub and Dub)

Kemono Michi: Rise Up (Sub and Dub)
Kingdom Season 1 and Season 2 (Sub and Dub)
, Season 3 (Sub)

Kiss Him, Not Me (Dub)

Kuma Kuma Kuma Bear (Sub and Dub)

Life Lessons with Uramichi Oniisan (Sub and Dub)

Link Click (Sub) and Link Click Special Shorts (Sub)
Log Horizon,

Log Horizon Season 2

and Log Horizon: Destruction of the Round Table (Sub and Dub)

Maken-Ki! and Maken-Ki! Two (Dub)
MARS RED (Sub and Dub)

Megalobox (Dub)
 and

Megalobox 2: Nomad

(Sub and Dub)

Michiko & Hatchin (Sub and Dub)
Miss Caretaker of Sunohara-sou (Dub and Sub)

Moriarty the Patriot (Sub and Dub)

Muhyo & Roji's Bureau of Supernatural Investigation Season 1 (Dub)
 and

Season 2

(Sub and Dub)

Mushoku Tensei: Jobless Reincarnation (Sub and Dub)

My Roommate is a Cat (Dub)
Nekopara (Sub and Dub)
Nichijou - My Ordinary Life (Sub and Dub)

Noragami and

Noragami Aragoto

(Sub and Dub)

Obey Me (Sub)
Otherside Picnic (Sub and Dub)

Ouran High School Host Club (Sub and Dub)
Our Last Crusade or the Rise of a New World (Sub and Dub)


Overlord

Season 1, Season 2 and Season 3 (Dub)

Persona5 the Animation

(Dub)
Plunderer (Sub and Dub)

Prison School (Sub and Dub)

RE-MAIN

(Sub and Dub)

Rosario + Vampire

(Sub and Dub)
Samurai Champloo (Sub and Dub)
Scar on the Praeter (Sub and Dub) 

Scarlet Nexus (Sub)


Seven Mortal Sins

(Dub)
Shachibato! President, It's Time for Battle! (Sub and Dub)
SHADOWS HOUSE (Sub and Dub)
Shironeko Project ZERO Chronicle (Sub and Dub)

SK8 the Infinity (Sub and Dub)
Sky Wizards Academy (Dub)
Sleepy Princess in the Demon Castle (Sub and Dub)


Sonny Boy

(Sub and Dub)
Sorcerous Stabber Orphen and

Sorcerous Stabber Orphen Battle of Kimluck

(Sub and Dub)


Space Dandy

(Sub and Dub)

SSSS.DYNAZENON

(Sub and Dub)

Stars Align (Sub and Dub)

Steins;Gate 0

(Dub)
SUPER HXEROS (Sub and Dub)


Talentless Nana

(Sub and Dub)

Tales of Zestiria the X

(Sub and Dub)
The Day I Became a God (Sub and Dub)

The Detective Is Already Dead (Sub and Dub)


The Devil is a Part-Timer!

(Sub and Dub)
The Duke of Death and His Maid (Sub and Dub)

The Dungeon of Black Company (Sub and Dub)

The Future Diary (Sub and Dub)

The Gymnastics Samurai

(Sub and Dub)
The Honor at Magic High School (Sub and Dub)

The Irregular at Magic High School: Visitor Arc (Sub and Dub)
The Melancholy of Haruhi Suzumiya Season 1 and Season 2 (Sub and Dub)

The Millionaire Detective - Balance: UNLIMITED

(Sub and Dub)
The Prince of Tennis Episodes 51-128 (Sub), The Prince of Tennis Episodes 51-80 (Dub), The Prince of Tennis II, The Prince of Tennis II OVAs and

OVA VS GENIUS 10

(Sub and Dub)

The Promised Neverland Season 1

(Dub)
 and Season 2 (Sub and Dub)


The Saint's Magic Power is Omnipotent

(Sub and Dub)

The World Ends with You The Animation

(Sub and Dub)
Toilet-bound Hanako-kun (Sub and Dub)

Tokyo Ghoul (Dub)
, Tokyo Ghoul OVA (Dub)
, Tokyo Ghoul: Root A (Dub)
 and

Tokyo Ghoul: re

(Dub)


Trigun

and Trigun: Badlands Rumble (Sub and Dub)
Tsukigakirei (Dub)
Tsuredure Children (Dub)
Uzaki-chan Wants to Hang Out! (Sub and Dub)


Valkyrie Drive -Mermaid-

(Sub and Dub)

Vivy -Fluorite Eye's Song-

(Sub and Dub)

Wandering Witch: The Journey of Elaina (Sub and Dub)


Wise Man's Grandchild

(Dub)
WONDER EGG PRIORITY (Sub and Dub)

Yu Yu Hakusho (Sub and Dub) and

Yu Yu Hakusho OVAs

(Sub)
Yuri!!! on ICE (Dub)


Zombie Land Saga

and

Zombie Land Saga Revenge

(Dub)