The late Chumei Watanabe worked on the soundtrack and theme song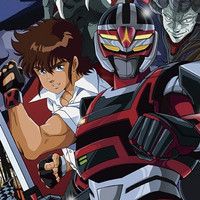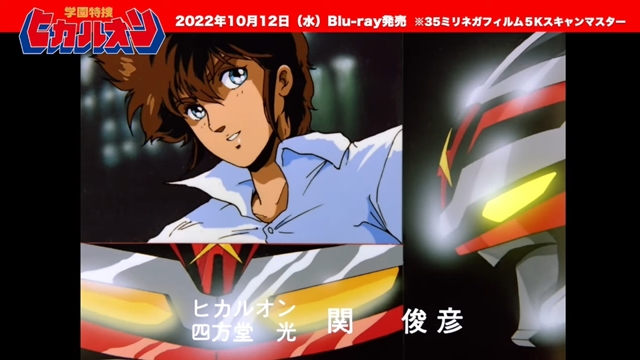 Toei Video announced today that a Blu-ray of the 1987 OVA Gakuen Tokusou Hikaruon / Campus Special Investigator Hikaruon is set to be released in Japan on October 12, 2022.
The 30-minute one-shot OVA was produced by A.I.C. and directed by acclaimed animator Kazuhiro Ochi, who also worked on the original story, script, storyboards, character design, animation direction, and even the lyrics of the theme song. It was produced as a love letter from anime to tokusatsu, paying homage and respect to Toei's Metal Hero series, especially to its Space Sheriff series. The late Chumei Watanabe, the original composer of the Space Sheriff series, worked on the soundtrack and theme song.
The price of the disc is 7,700 yen (80.6 USD). It also comes with a bonus CD that includes the original soundtrack music by Chumei Watanabe and the theme song by Akira Kushida and Kumi Kaneko (17 tunes in total), a 20 page booklet that includes a talk between Toshihiko Seki (Hikaruon / Hikaru Shihoudo) and Toru Nakano (sound production), existing setting materials and unused early designs, and a never-before-seen costume sketch by manga artist Yukie Nasu, who was one of the staff members at the time.
The remastered opening movie is now streamed on Toei Video's official YouTube channel.
Voice cast:
Hikaru Shihoudo / Hikaruon: Toshihiko Seki (Duo Maxwell in Mobile Suit Gundam Wing)
Azumi Hazuki: Mika Doi (Misa Hayase in The Super Dimension Fortress Macross)
Yayoi Shiina: Miina Tominaga (Noa Izumi in Mobile Police Patlabor)
Kyosuke Gomi / Narrator: Teshho Genda (Umibouzu in City Hunter)
Shiro Amakusa: Kazuyuki Sogabe (Jack Bankoran in Patalliro!)
Yomaju: Shozo Iizuka (Nappa in Dragon Ball Z)
---
Source: Toei Video
(C) AIC Rights/C.MOON