In my travels I have encountered quite an interesting fact: a lot of anime fans are actually pretty devout christians. This perplexes me beyond belief.

When you think about it, a lot of things in anime stand in direct contrast to christian principles, and mostly because said principles, plot points, cultural references etc. are told through that Eastern light, where christianity has little hold and is certainly in the minority.

The lessons that are taught (if there are any) are hardly christian, with series like Scrapped Princess showing the dangers of religious fundamentalism. Also, the way that anime stereotypes christianity and in some instances turns it into a moe fetish I should think would shock and offend.

I would like to hear a concrete answer, not just "because I like it." I know you like anime, why would you be here otherwise? I just want to see how the two co-exist for people when they run so opposite to each other. ^_^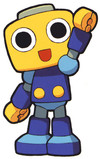 Cause what religion you might be into is cause of the culture and geography where you grown up in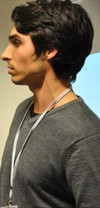 I did not stop to realize that Jesus Christ and a chidori to the face were not compatible.

Lilrascal4lyfe

Only approximately 34% of Americans that claim to be Christian are "devout", and really the only means of measuring this slight distinction is through the use of surveys: Rate Religiosity level 1 to 5 etc.

Basically, most people that say they are Christian are only doing what obligation demands, and sometimes even less.

erialolita

I find this amusing because almost all of the anime lovers I have meet in real life and the few I have gotten to know online are all non religious people, not Atheists, just not religious.

As for the people you have come across that say they are Christians are probably "Christians" as in they say they are, maybe go through the motions but when you get right down to it they aren't as devout as they seem. Also another theory could be that they are able to separate reality from entertainment, meaning they aren't the close minded Christians you seem to have in mind.

I do have interactions with some pretty devout, close minded Christians and let me tell you they don't hold back on their disdain for anime. They think its all hentai type stuff or that it deals with robots taking over the world, they make me laugh.
I'm a Christian, but I just like Anime because i like it, same as i like video games, music, tv show.
Anything that's cool. You don't need a reason to like entertainment. Hope it helps


HimuraKenshin_Battosai

You have any statistics to support this claim?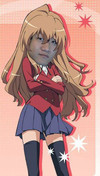 It's advised to avoid discussing religion on general forums.
No matter what, it's not going to end well.
most people dont live completely by the bible and its teachings.

Nanaya108

Anyone remember the old skool animes: SUPERBOOK and FLYING HOUSE?




Lol, Flying House was an anime?

I didn't realize it when I watched it years ago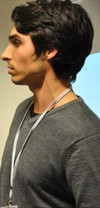 So I googled "anime jesus" and here are the results!

Winterfells
wrote
:
So I googled "anime jesus" and here are the results!
dude you have got to youtube that shit. it is hilarious.