Presenting a useful, if not definitive, way to understand and appreciate Kino's Journey.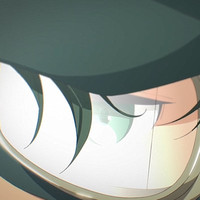 What's a good way to watch a show like Kino's Journey? Take it from someone who recently traveled to Japan—no matter where anyone goes and wherever cultures differ, the people we meet aren't all that different from ourselves. No matter how strange their customs, there's a recognizable and relatable logic to them. Like Kino, we just have to have the right frame of mind to recognize that.
When I was in Japan, I had the chance to experience an autumn festival that took place within and around the vicinity of Tokyo's Nezu Shrine. Underneath the iconic red-and-white Tokyo Tower were a row of baby-faced statues bedecked with toddler-sized apparel. Casual tourists might have snickered at the infantile countenances and tiny bibs and caps, preferring to stick to the chocolate banana stalls on the shrine grounds. However, seasoned travelers, far from being content with these activities, tend to desire to learn more. They desire to investigate further.
Kino, the eponymous protagonist of Kino's Journey, is one such traveler, and like every well-traveled soul who wonders over how such sights come to be, Kino maintains a certain mindset that helps them understand their origins better. Audiences might benefit from this frame of mind as they follow their journey.
Adapted from a light novel series by Keiichi Sigsawa, Kino's Journey is an anthology of tales told from the perspective of Kino the traveler. Along with their companion, Hermes the motorrad, Kino journeys from one country to the next. They travel around, enjoying these countries' landmarks and observing their peoples' customs. The cultures of these countries are peculiar things – their people dedicated to maintaining specific lifestyles. One country lacks any legal prohibition on killing. Another's people fancy entertaining themselves with gladiatorial bloodsport. Still another's travel the world with their entire country in tow.
For the casual tourist, it's tempting to dismiss these customs as incredulous or barbaric nonsense. For serious travelers, though, beneath these seemingly inane or insane inventions are the mechanics of a recognizable and relatable logic. As a traveler, Kino notices the peculiar customs people follow. They see them, comments on them, and asks questions about them. A comprehensive picture of the cultures we visit with them gradually develop into clarity. Like every Twilight Zone installment, every Kino's Journey episode ends with observations on the values that these cultures hold, inviting the audience in turn to think more deeply about them. And all throughout their investigations, Kino tries to keep an open mind.
Animated Ink once described Kino's Journey as a set of "self-contained anthropological moral tales." To unpackage this a bit further, a useful, if not definitive way to understand the open-ended mindset Kino adopts when they attempt understand the cultures they encounter is to think of it as an ethical principle considered key to conducting any anthropological investigation worth its salt: cultural relativism. For scholars and travelers alike, cultural relativism demands that outsiders view the cultures they're examining from the vantages of insiders: from perspectives native rather foreign.
Human beings are colored by the partialities of their own values and those of their societies. An honest assessment of any culture apart from our own requires that we control these biases, many of which we have grown up with. Cultural relativism demands that our desire for what we perceive things ought to be not cloud our endeavors to discover what is. This principle doesn't signify that our having moral objections are wrong. It only asks that we suspend them long enough that they don't hamper our uncovering of truths. What are these truths, though, and what makes them worth finding?
In the first episode of the 2017 adaptation of Kino's Journey, two people immigrate to A Country Where People Can Kill Others – one to be free to murder, and the other to be free from doing so. Many characters participate in the Colosseum for different reasons – with some backing down after being defeated, and others never surrendering despite death. A Bothersome Country shows its citizens the joys of a world unspoiled and borderless – ruining the environment they admire and violating other countries' boundaries as they go. Through these various encounters, we begin to see a pattern emerge. And the more we follow Kino on their travels, the more we learn about us: them, the audience, and humanity itself.
I traveled to Tokyo a little more than a month back. Whilst there, I investigated the things I saw that stood out. Jizo statue faces are carved to look like the babes the Boddhisattva is believed by the faithful to protect. Japanese parents adorn these Jizo statues with baby clothes, as a sign of good faith to the Boddhisattva to intercede on behalf of their sickly or deceased kids. The Nezu Shrine Festival is dedicated to the pampering and celebrating of children. It's an ordinarily joyous occasion that gains melancholic context in light of Japan's demographic problems. While I was there, I saw an entire Japanese family and a lone Japanese man clear the weeds around and scrub the headstones of their loved ones. In examining the customs of other cultures through their inhabitants' eyes, we gain a precious window into ourselves. They are responses to the fears we keep and the desires we share with our fellow humans.
These truths are relatable. They're relatable because they're human, and for Kino on their journeys, there's a beauty to that humanity.
* * *
ZeroReq011 is a social scientist and history buff who dabbles in creative writing and anime analysis every now and again. If you'd like to get in touch with him or are interested in reading more of his works, you can follow him on Twitter or check out his blog, Therefore It Is.