Find out which Demon Slayer character matches you best!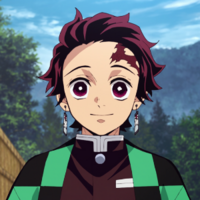 Demon Slayer is such a monumental hit and absolutely deserves the outpouring of praise from fans and critics alike. With unforgettable characters, jaw-dropping animation and fight sequences, and one of the best anime opening songs of all time, Demon Slayer just gets so much right. The dark fantasy series took the anime cosmos by storm in 2019, and with the Mugen Train film breaking huge box office records in Japan, there's no sign of it slowing down any time soon.

That being said, why not celebrate this beloved show with a quiz?? Take the one below to find which character matches you best from the adventurous world of Demon Slayer!


Who is your favorite Demon Slayer character? Let me know in the comments!

Do you love anime? Do you love writing? If you have an idea for a features story, pitch it to Crunchyroll Features!