Involved in many popular titles from Sunrise.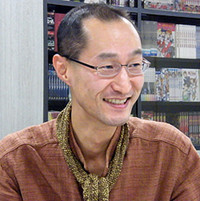 Otakon has announced that Masayuki Ozaki, an executive producer at the animation studio Sunrise Inc. in Japan, will be appearing at the convention this year. Involved in both planning and production, titles he is credited on include the Sgt. Frog (Keroro Gunsou) TV series and movies, Inuyasha - The Final Act, and Gintama the Movie. He is also the executive producer of Tiger and Bunny.
Otakon 2011 will be held July 29 – 31 at the Baltimore Convention Center in Baltimore, Maryland.
via Press Release