TV series lead, Haruna Kawaguchi, will reprise role in film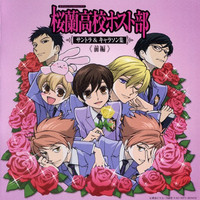 Just a few months ago the live-action TV series adaptation of Bisco Hatori's Ouran High School Host Club manga was first unveiled, and now the characters are headed to the big screen.
The film version of Ouran will feature 16-year-old actress Haruna Kawaguchi reprising her lead role as Haruhi Fujioka. Sony Pictures Entertainment will distribute the film, which is scheduled for release next March.
The story of Ouran High School Host Club centers on Haruhi Fujioka, a high school freshman who pretends to be a boy in order to pay off a large debt to the school's wealthy Host Club. The live-action TV adaptation made its premiere in Japan last month.
© Bisco Hatori 2002/HAKUSENSHA, Inc.