Update hits this winter in Japan for PS3, 360, and Vita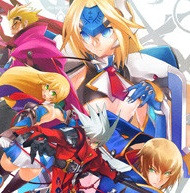 Arc System Works' flagship fighting game was due for an update, and we now know that it hits on December 17 in Japan. Continuum Shift Extend adds a new character, Relius Clover, the father of series regular Carl Clover, as well as across-the-board balances and adjustments for all existing characters.
Anybody else picking this up? I wasn't ecstatic with some of the changes made in Continuum Shift, but I'm open to change. Plus, a new character is always good motivation to get back into the swing of things. Who's looking forward to smashing some heads with Relius?
via Famitsu