Idol Makes His #1 Dance Album Debut in the States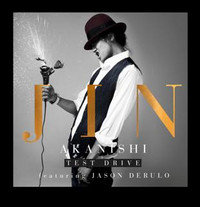 Following its release on November 8th, idol/singer/songriter Jin Akanishi's all English single, "Test Drive featuring Jason Derulo," took the top position on the US iTunes digital music store's Dance chart. The release also placed 15th in overall album sales for its debut.
Beyond his music business work, Akanishi appeared in the live action adaptation of school/yakuza manga Gokusen and voiced the lead in the Japanese dub of the 2008 Speed Racer film. He has also been cast in the Hollywood adaptation of classic samurai revenge tale, The 47 Ronin, which is set to star Keanu Reeves.
via RBBToday