Starts January 2nd at 10AM PST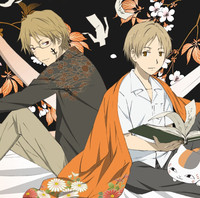 Perennial fan favorite Natsume Yujincho has hit Crunchyroll once again for another season of spiritual intrigue and drama with Natsume's ability to see spirits at the center of the show along with a new twist that has to be seen to be believed and is sure to draw in new fans while delighting long-time viewers.
The fourth season of Natsume Yujincho starts January 2nd at 10AM PST.
Here's the official synopsis:
"Takashi Natsume has been able to see youkai, Japanese spirits, his whole life. He inherited a book of youkai names from his grandmother, Reiko. These names give their owner power over the youkai, so he and his self-proclaimed bodyguard "Nyanko-sensei" spend their days returning them to their original owners. As Natsume finally finds a place where he feels welcome, he meets and says goodbye to new Youkai...."
The series will be offered in North America, South America, Central America, Greenland, Iceland, Spain, Portugal, UK, Ireland, South Africa, Australia, New Zealand, Denmark, Finland, Netherlands, Norway, Sweden and Turkey.
Update: Following this announcement, NIS America has announced the license to the all four seasons of the series for release on home video starting next year with more specific details being announced soon.