Side-scrolling shooter goes portable again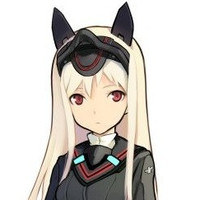 Fans of 2D shoot 'em ups, both vertical- and horizontal-scrolling, are probably familiar with the Darius series. The first was released for arcades in 1986, and there have been a variety of ports and follow-ups across most platforms since, all of which pit your little ship against giant fishy foes.
Darius Burst landed on PSP in 2009, and there's also an arcade version that sports an insanely wide screen. As Andriasang reports, the next step for Burst is iOS, where it will go by the name Darius Burst: Second Prologue. Taito announced development of the iOS version at yesterday's event featuring Sega and Taito's respective sound teams, "Game Music Night: H. VS Zuntata."
Japanese gaming mag Famitsu's mobile site doesn't have too much more info about the game, other than it featuring new music from Taito's collective of composers, Zuntata, but they did share Second Prologue's first screens.
Any shoot 'em up fans here? If you've never seen that huge Darius Burst: Another Chronicle arcade cabinet, here's a look at the deluxe setup courtesy of Arcade Heroes. It's not clear yet which version the iOS Burst is a port of, if any.