Big budget movie filming for summer 2013 release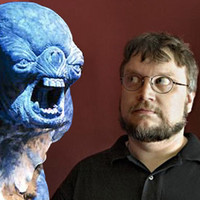 Director Guillermo del Toro's (Pan's Labyrinth, Hellboy, Blade 2) next project will take his famous love for monsters to a giant scale. This $200 million kaiju and mecha inspired project, titled Pacific Rim, has begun filming in Toronto for a planned summer 2013 release. Get a look at the Canadian city subbing for Tokyo below.
The cast includes Idris Elba (The Wire, Thor), Charlie Hunnam (Sons of Anarchy), Charlie Day (It's Always Sunny in Philadelphia), and Rinko Kikuchi (Babel, Brothers Bloom, Sky Crawlers, Survive Style 5+).