The King of Iron Fist Tournament brings a better-than-arcade port to PS3 and 360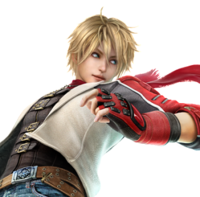 It's almost a given that the home releases of Namco Bandai's fighting games are better than the arcade originals, with a bevy of fun and unique modes, updated graphics and gameplay, and oftentimes larger rosters.
Competitive arcade favorite Tekken Tag Tournament 2 will be coming to Xbox 360 and PlayStation 3 in September of this year, featuring updated graphics and balance tweaks, in addition to new modes that let you fight in 1-on-1, 2-on-1, and 2-on-2 battles. There will even be a four-player "pair play" mode that lets all four characters fight at once, like Street Fighter X Tekken's Scramble Mode.
All 44 characters from the updated Tekken Tag Tournament 2 Unlimited will be available along with a few home version exclusives, and the console ports will also include a "Fight Lab" tutorial mode for beginners.
The original Tekken Tag Tournament was one of the rare bright spots in the otherwise dismal PS2 launch--hours upon hours were spent fighting it out with my team of Bryan and Paul. I'd love to give the tag-team terrorizing another go in HD--what about you? Are you looking forward to the home release of Tekken Tag Tournament 2? Who's on your tag team?
via Shoryuken