The fastest record in the publisher's history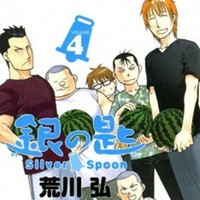 The Japanese publisher Shogakukan is producing 1 million copies of the fourth volume of Hiromu Arakawa's Silver Spoon manga in its first printing. Silver Spoon started weekly serialization on the 19th issue of Shogakukan's Weekly Shonen Sunday magazine on April 6, 2011. The company produced 330,000 copies for the first volume's first printing. Publishing 1 million for the first printing only after 15 months from its serialization start is the fastest record in the history of the company. The fourth volume is scheduled to be released in Japan on July 18.
This is the second million record for Arakawa following her most famous work Fullmetal Alchemist. Fullmetal Alchemist has sold more than 50 million copies with 27 volumes in Japan. So far, the total number of copies of the Silver Spoon's four volumes has reached 4 million. Will Silver Spoon break the FMA's record in future? Will the rumored anime adaptation boost the sales of Silver Spoon
manga more? Wait and see.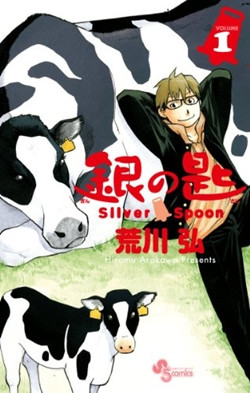 Source: Mantan Web
© Hiromu Arakawa/Shogakukan