Fans paid for forged letters from the AKB48 girls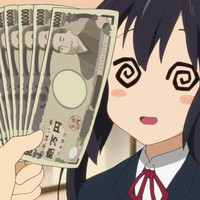 Imagine you're an AKB48 fan and you stumble across a website offering emails with one of the girls you've obsessed over for so long. All it costs is 450 yen per letter. And then, after you've sunk around $27,000 on this correspondence, you make plans to meet up with this idol for a clandestine date - only she never shows, because her manager comes by unexpectedly, or some other excuse. Would you get suspicious? That's exactly what happened to one man, who went to the authorities and helped bust a ring of scam artists posing as the ladies of AKB48.

The site reportedly bilked 210 million yen from unsuspecting hopefuls who just wanted a little attention from their favorite idols. The scam artists forged emails with information pulled from official websites and suckered around 2100 idol otaku. The ringleader, a 31-year-old CEO of this "deai-kei" dating site (which sometimes arrange paid introductions, but also run towards a more Pretty Woman kind of service) was arrested in Chiba prefecture on organized crime charges.
If you've done your math, then you know that at 450 yen per email, some of these guys bought thousands of emails in an attempt to woo the ladies of Japan's most scandalous pop group. That's a lot of writers helping gullible otaku believe that AKB48's no dating policy means they're saving themselves for the highest bidder.
Source: Sankaku Complex (NSFW)
-------
Amanda Rush is the Associate Editor for Ani.Me and contributor for Otaku CollectionDX. She swears on Twitter as@theanimaven.