Check out the entries for Good Smile's figure photography contest.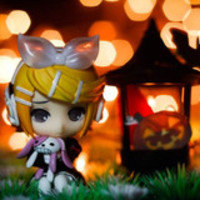 In the Halloween spirit? Celebrate with a lot of adorable pictures of figurines getting their spooky on. A lot of these pictures were submissions to Good Smile's photography contest, and all of them are pretty excellent.
Via Aiakos
Via raizo88
Via Helgana
Via @sultrymistress
Via @cjpeterparker
Via Galih Arientoko
Via Perry Es
Via Joan Benet
Via Marjolein Wouda
Via Momo Noguiko
Via Michaela Heider
Via Frederick Tan
Via KixKillRadio
Which one is your favorite?
-------
Amanda Rush is the Associate Editor for Ani.Me and contributor for OtakuCollectionDX. She swears in the middle of the night on Twitter as @TheAnimaven.