Bishonen anime to stream this summer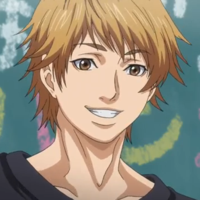 FUNimation has announced that bishonen anime Shonen Hollywood -Holly Stage for 49- has been added to their summer simulcast line-up. The distributor has also picked up the home video rights to this boy idol group anime.
The series will premiere on Saturday, July 5, at 1:30 PM Eastern Time (12:30 PM Central, 10:30 AM Pacific), and new episodes will follow at the same time every Saturday
Synopsis: These boys won't stop till they make it to the top!

Fifteen years ago, the legendary idol group Shonen Hollywood stole the hearts of thousands adoring fans. Their performance at the famous Hollywood Tokyo Theater is the stuff of legend, and now a new group of boys is determined to become the next generation of this famed super group. Ikuma, Kakeru, Shun, Kira, and Daiki will train day and night as they chase their dreams on the road to superstardom!