Game announced at RTX 2014 in Austin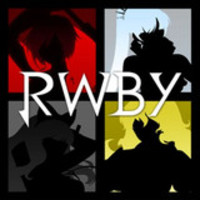 Fans of RWBY, get ready to save the world of Remnant as Ruby, Weiss, Yang and Blake, because Rooster Teeth is briging Team RWBY to video game. The fan-made game by 19-year-old Jordan Scott impressed Monty and the team so much that they hired Scott and brought the game in-house.
Here's the press release:
"Austin, TX--- Friday, July 4, 2014 --- Rooster Teeth Productions is thrilled to announce that the company is expanding its creative output by developing its first ever video game. Announced today during the RWBY Volume 2 premiere and panel at RTX, the annual gaming and Internet convention, Rooster Teeth is developing their own RWBY video game based on their award-winning anime web series of the same name.

"RWBY is a natural choice for us to focus on for our first in-house produced video game. Fans can expect that we will bring the same level of originality in action, comedy and design to the video game that has made the RWBY animated series such a hit. We're excited about expanding the RWBY universe, and also excited that this is a project that originated as a homegrown community endeavor," said Matt Hullum, Rooster Teeth CEO and Co-Founder.

The RWBY video game began as a playable demo presented to Rooster Teeth by community member Jordan Scott, a 19 year old video game development prodigy. The demo, which will be playable by RTX's more than 30,000 attendees in the Rooster Teeth Experience area of the RTX show floor, was so impressive that Rooster Teeth brought Jordan on to work with RWBY web series creator Monty Oum to develop a full game.

The RWBY video game will be a multi-player, team-based game featuring characters and environments from the hit RWBY web series. Players will play as Ruby, Weiss, Blake and Yang, using each character's magical powers and weapons against supernatural monsters and adversaries as they battle to save the world of Remnant."
In a recent Reddit AMA Rooster Teeth founder Burnie Burns said that the company's next big diversification goal was games.