With a message to the English and Korean speaking users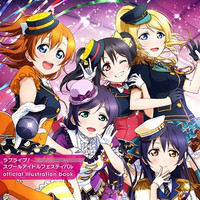 Back in May, KLab, a Tokyo-based mobile game development company, announced that their popular social rhythm game for iOS and Android Love Live! School Idol Festival had attracted more than 3 million users as of May 25, in 13 months since its launch in April 2013 (iOS). Then the official site for the game yesterday posted a celebration comment video from the nine members of the idol unit of the franchise μ's for a limited time. They are: Emi Nitta (Honoka Kousaka), Suzuko Mimori (Umi Sonoda), Aya Uchida (Kotori Minami), Sora Tokui (Nico Yazawa), Yoshino Nanjo (Eli Ayase), Aina Kusuda (Nozomi Tojo), Pile (Maki Nishikino), Yurika Kubo (Hanayo Koizumi), and Riho Iida (Rin Hoshizora).
According to their comments in the video, a new theme song following "Takaramonos" is now in the works. "Takaramonos" was released on January 29, 2014, and ranked in No.1 position in Billboard Japan's "Top Independent Albums & Singles" ranking of the first half of 2014. In addition, Ascii Media
Works will publish two Love Live! School Idol Festival official illustration books simultaneously on July 19.
The commemorative illustration for 3 million users
Celebration comments from μ's
Message to the English speaking users
Mesaage to the Korean users
The covers of "Love Live! School Idol Festival" official illustration books
via: Otasuke
© 2013 Project Love Live! © KLabGames © bushiroad