Starts tomorrow, April 8, at 10:30 am Pacific Time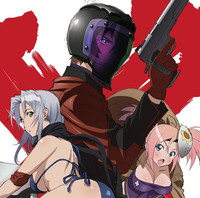 Kiss, kiss, bang, bang! More new anime announcements are ricocheting out of Crunchyroll today beginning with Triage X, based on the manga by Shoji Sato.
Triage X is set to broadcast every Wednesday starting on April 8, 2015 at 10:30 am Pacific Time for premium members, with free members able to watch one week later. More information can be found on www.crunchyroll.com/triagex.
Story
Mochizuki General Hospital boasts some of the most well-trained (and well-endowed) nurses in town. But though these ladies spend much of their day battling sickness, their after-hours are spent fighting a very different sort of disease…Under the leadership of the hospital chairman, a handful of staff members and local teenagers form a group of mercenary assassins, targeting the "cancers" of society and excising those individuals before their wickedness spreads.
Triage X will be available to audiences in United States (and its territories) Canada, Central and South America (including the Caribbean), United Kingdom and Ireland, South Africa, Netherlands and Nordics (and its territories), Europe (excluding Germany), Middle East and Africa.
------
Patrick Macias is editor in chief of Crunchyroll News and Otaku USA magazine. He is also the author of the HYPERSONIC music club webcomic.