Light novel adaptation debuts October 7th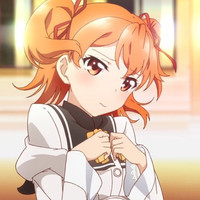 Ahead of its October 7th debut, publisher Ichijinsha has posted a third preview for the fall anime adaptation of light novel series Ore ga Ojō-sama Gakkō ni "Shomin Sample" Toshite Rachirareta Ken ("I Was Kidnapped As a 'Sample Commoner' for a Princess School"), also known as Syomin Sample for short.
Fate/kaleid liner Prisma Illya 2wei!'s Masato Jinbo will helm the series with the studio Silver Link producing the TV anime. Servant x Service's Kento Shimoyama will be writing.
Idol College performs opening "Ichizu Recipe" with voice actress/singer Yumi Hara on ending "Twilight ni Kienaide" (Please Don't Disappear into the Twilight).
【庶民サンプル/一迅社宣伝】#syomin_anime ありのまま…今、起こった事を話します。 このPVをほんのちょっぴりだが体験しました。 いや、体験したというよりは全く理解を超えてたのですが… \筋肉!だああああい好き/ってry https://t.co/fsjEutTkqE

— 一迅社の宣伝課です。 (@ichijinsha_info) October 6, 2015
Cast includes
Kimihito Kagurazaka, the titular kidnapped sample commoner, played by voice actor Atsushi Tamaru.
Aika Tenkūbashi, a girl who takes a shine to Kimihito, played by voice actor Yū Serizawa.
Reiko Arisugawa, Aika's rival for Kimihito's attention, played by voice actor Rika Tachibana.
Karen Jinryō, a girl from a samurai family who considers Kimihito her enemy, played by voice actor Chitose Morinaga.
Hakua Shiodome, a child prodigy who is anti-social with everyone except Kimihito, played by voice actor Yūki Kuwahara.
Miyuki Kujou, Kimihito's "maid", played by voice actor Saori Ōnishi.
And Eri Hanae, Kimihito's childhood friend, played by voice actor Yumi Hara.