The 4.3-hectare amusement park is expected to attract one million visitors per year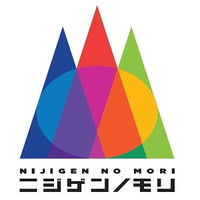 Japanese recruitment company Pasona Group announced on February 6 that it will open "Nijigen no Mori (two-dimensional forest)," a new theme park dedicated Japanese pop culture contents such as anime and manga, in Awaji Island, Hyogo Prefecture, in July 2017. Awaji Island (Awaji-shima) is the biggest island in the Seto Inland Sea and is located between the islands of Honshu and Shikoku. You can learn more about the island in Englsih on the "Awaji Island Tourism Guide" site.
Back in November 2013, Hyogo Prefecture selected Pasona Group's "Awaji Manga Anime Island" project as the best revitalization program for the Prefectural Awajishima Park in the island, which had less and less visitors since its open in 1980. Then the group established a new company for the project, NIJIGEN NO MORI CO., LTD. on December 8, 2016. 
According to the release, the Hyogo Prefectural Awaji-shima Park Anime Park "Nijigen No Mori" plans
to offer "a mixed entertainment of 'two-dimensional contents' like manga and anime, and nature."
Its facilities includes a 1.2km long projection mapping inspired by Osamu Tezuka's representative manga
work Phoenix, an adventure park area based on the characters and film worlds of Yoshito Usui's Crayon
Shin-chan, eating places, a musical theater and event stages featuring popular anime and manga series.
The company projects that the 4.3-hectare amusement park "Nijigen No Mori" will attract one million
visitors per year from Japan and abroad.
The logo for the park
"Phoenix" Night Walk
(1.2km long projection mapping)
©Tezuka Productions
"Crayon Shin-chan" Adventure Park
(210m and 130m long zip-line "Challenge: Action Kamen Acrobatics!"
and athletic course "The Storm Called: The Battle of the Warring States!")
© Yoshito Usui/Futabasha, Shin-Ei, TV Asahi, ADK
Map
Source: Pasona Group press release