26-episode TV anime adaptation is streamed on Crunchyroll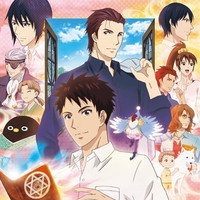 It is confirmed today that a stage play adaptation of Hinowa Kouzuki's Youkai Apart no Yuuga na Nichijo/Elegant Yokai Apartment Life light novel series is set to be performed at Kinokuniya Southern Theater TAKASHIMAYA in Tokyo from January 11 to 27, 2019. Tokyo-based theater group Emukichi Beat's leader Tsuneyasu Motoyoshi, who previously worked on the musical adaptation of Takaya Kagami's dark fantasy manga Seraph of the end in 2016, is attached to direct.
27-year-old Takahisa Maeyama (Sora Takigawa/Gremlin in Kamen Rider Wizard) is cast as the protagonist Yuushi Inaba, alongside 24-year-old Junya Komatsu (Keito Hasumi in Ensemble Stars!) as his best friend Mizuki Hase and 23-year-old Ryo Saeki (Ritsuka Fujimaru in Fate/Grand Order THE STAGE-) as Ryu, one of the residents of Kotobuki-so. More details such as ticket information will be announced at a later date.
(from left) Takahisa Maeyama, Junya Komatsu, Ryo Saeki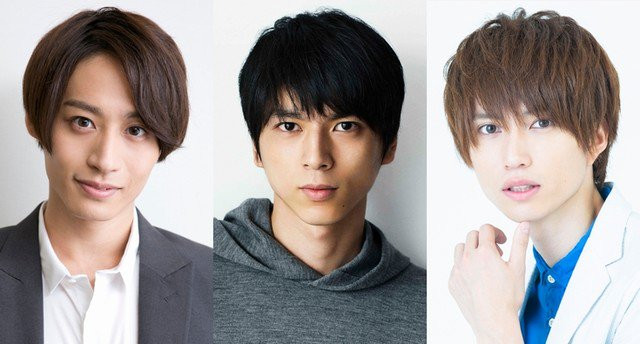 舞台「妖怪アパートの幽雅な日常」上演決定!!
香月日輪原作、深山和香によってコミック化された大ヒット児童文学「妖アパ」を、前山剛久・小松準弥・佐伯亮ほかキャストで待望の舞台化!2019年1月、紀伊國屋サザンシアターTAKASHIMAYAにて上演致します。https://t.co/3inRwtG4Qe

— 舞台「妖怪アパートの幽雅な日常」公式 (@YouapaStage) 2018年10月18日
---
The novel's TV anime adaptation produced by Shin-Ei Animation was aired for 16 episodes from
July to December 2017, and has been available to Crunchyroll members worldwide except Asia.
TV anime key visual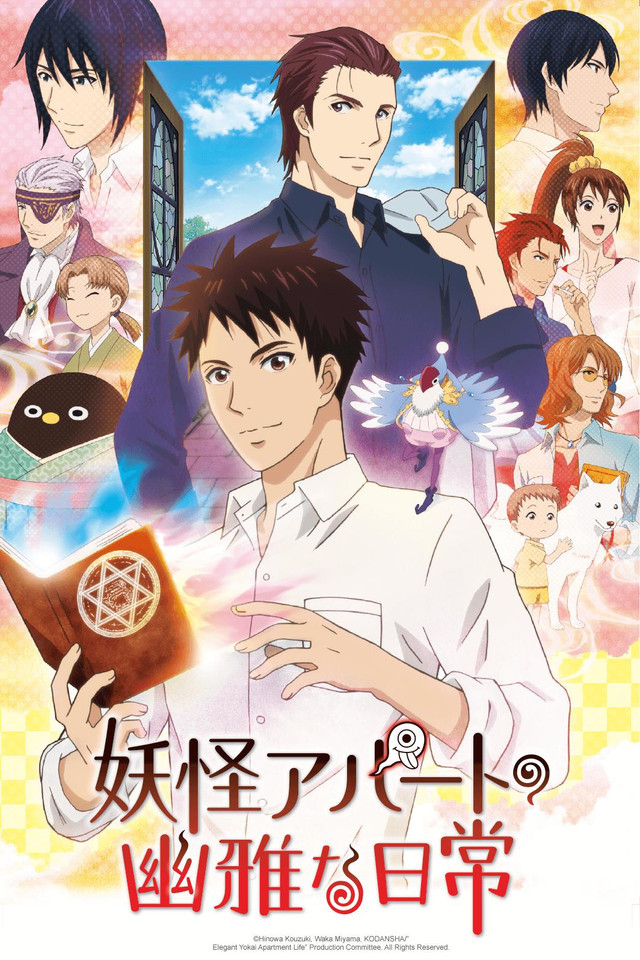 ---
Source: Stage play "Elegant Yokai Apartment Life" official website, Stage Natalie
©2018 Stage Play "YouApa" production Committee
©Hinowa Kozuki, Waka Miyama, KODANSHA/"Elegant Yokai Apartment Life" Production Committee All Rights Reserved.
©Lozareena All Rights Reserved.