All-new anime feature film is set to be released on February 16, 2019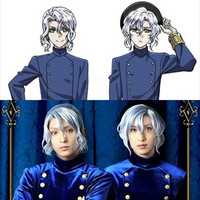 The official website for the all-new anime film based on Higasa Akai's The Royal Tutor comedy manga announced today that Shohei Hashimoto (Setsuna F. Seiei in Mobile Suit Gundam 00 stage play) and Shogo Sakamoto (Ryoma Echizen in The Prince of Tennis musicals) are cast as Ivan and Eugene Alexandrovich, the first and second prince of the Romano Kingdom who make their first appearance in the film. The original designs of the twin princes are provided by the manga author.
In addition, the two actors are also set to play their characters in the forthcoming second musical to open in April 2019. In the first musical in September 2017, the anime's five main voice cast also performed as their characters on the stage.
Ivan and Eugene Alexandrovich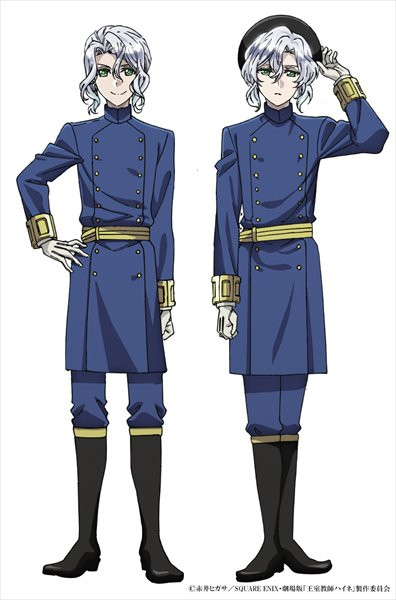 Shohei Hashimoto and Shogo Sakamoto as their characters for the musical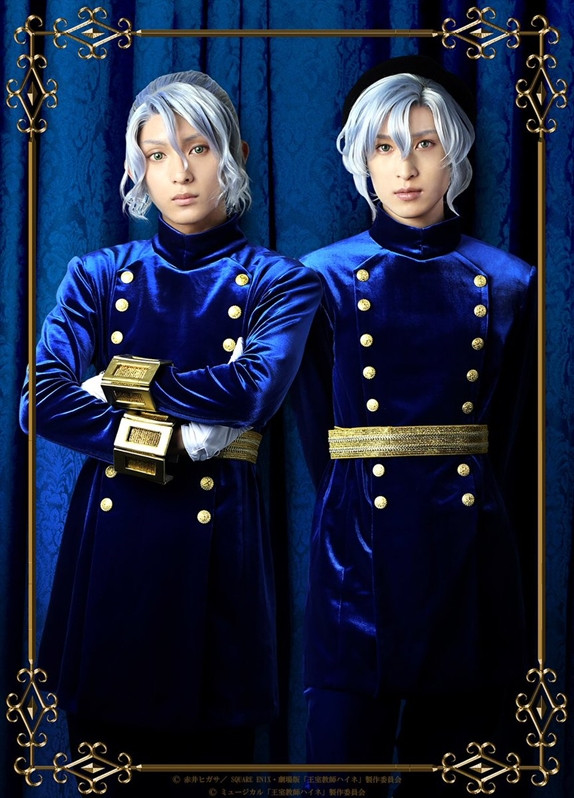 2/16公開劇場版「王室教師ハイネ」豪華双子王子CVついに解禁!!
イヴァンを #橋本祥平 さんが、ユージンを #阪本奨悟 さんが演じます!!
さらに「王室教師ハイネ-THE MUSICAL Ⅱ-」にも出演決定‼
ロイヤルな実写ビジュアルを初公開♪
詳細はコチラhttps://t.co/1awOVLcwIy pic.twitter.com/QbDtDS9ypU

— アニメ「王室教師ハイネ」公式 (@heine_PR) 2018年11月8日
Message from the two
---
Following the first five, a new advance ticket featuring the twin princes' visuals is also available now.
It comes with a QR code to download the two's voice drama.
#劇場版ハイネ 双子王子の前売券発売開始
QRコードを読み取ると「イヴァン王子とユージン王子のエスコート編」のボイスが楽しめますよ
本編より一足先に双子のボイスが聴けちゃいます
Voice#1の配信は11/10 正午~
さらに11/10~11開催 #AGF2018 でも販売決定!https://t.co/1awOVLcwIy pic.twitter.com/jF442fDWVL

— アニメ「王室教師ハイネ」公式 (@heine_PR) 2018年11月8日
Teaser introducing the six-type tickets
---
The film's ED theme song "Tomodachi Ijyou x Teki Miman" (Somewhere between friends and enemies)
is performed by P4 with T, the unit of the five main voice cast: Keisuke Ueda, Yuya Asato, Yuuto Adachi,
Daisuke Hirose, and Shouta Aoi, who sang the ED theme song for the TV anime Prince Night ~Doko ni
Ita no Sa!? MY PRINCESS~."
The film is set to be released in 21 theaters in Japan on February 16, 2019. While the TV series' Katsuya
Kikuchi continues to serve as director, Tear Studio (Love Rice 2nd season) newly works on anime production
in place of the TV series' Bridge.
The story:
Under the guidance of the royal tutor Heine Wittgenstein, the four princes of the Glanzreich Kingdom,
who aim to become the next king, have overcome various challenges and gradually grown up, while
being confused sometimes. One day, the twin princes from the Romano Kingdom suddenly appear in
front of them. Despite their cute looks, their true nature is super sadistic. To handle the unprecedented
crisis, Heine and the four princes decide to give "an educational guidance" to them!?
Key visual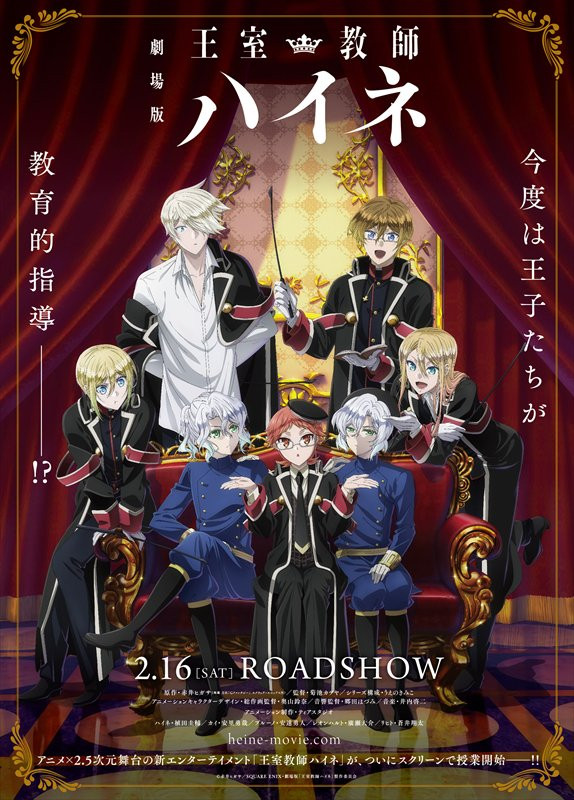 Main voice cast:
Heine Wittgenstein: Keisuke Ueda
Kai von Glanzreich: Yuya Asato
Bruno von Glanzreich: Yuuto Adachi
Leonhard von Glanzreich: Daisuke Hirose
Licht von Glanzreich: Shouta Aoi
Ivan Alexandrovich: Shohei Hashimoto
Eugene Alexandrovich: Shogo Sakamoto
Main Staff:
Director: Katsuya Kikuchi (TV series director)
Series Composition Writer: Kimiko Ueno (Kuromajo-san ga Toru!!)
Character Designer/Chief Animation Director: Suzuna Okuyama (Idol Memories)
Sound Director: Hozumi Gouda
Music: Keiji Inai (Outbreak Company, Is It Wrong to Try to Pick Up Girls in a Dungeon?)
Anime Production: Tear Studio (Love Rice 2nd season)
---
Source: "The Royal Tutor" anime film official website / Twitter
©Higasa Akai/SQUARE ENIX, Film "The Royal Tutor Heine" Production Committee
©Higasa Akai/SQUARE ENIX HEINE COMMITTEE