The re-imagined Sherlock Holmes story has printed one million copies in Japan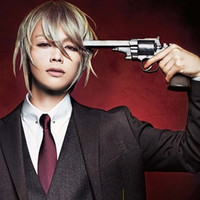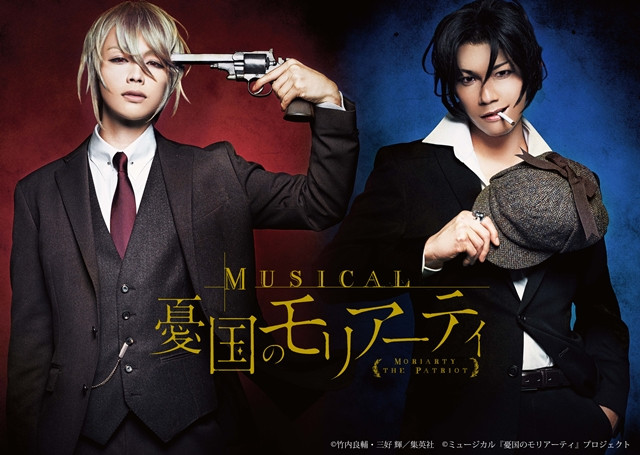 Marvelous has announced that a musical adaptation of Ryosuke Takeuchi (story) and Miyoshi Hikaru
(art)'s Yukoku no Moriarty/Moriarty The Patriot manga inspired by Sir Arthur Conan Doyle's Sherlock
Holmes novel series is scheduled to be performed in Tokyo and Osaka in May 2019. The news was also
revealed at the Jump Festa 2019 event on Saturday as part of the "Moriarty The Patriot media project."
The manga has been serialized in Shueisha's Jump Square magazine since August 2016 and has released
seven tankobon volumes with one million copies. Its story is set in the Sherlock Holmes world, but is re-
imagined through his strongest nemesis Professor James Moriarty's eyes as the protagonist. Britain's
greatest criminal tries to eliminate the evils created by the class system and to build his ideal country.
29-year-old Shogo Suzuki (Tani Chiaki/Shinken Green in Samurai Sentai Shinkenger) is cast as William
James Moriarty, alongside 34-year-old Ryo Hirano (Yuji Hitouji in The Prince of Tennis musical) as Sherlock
Holmes.
Schedule:
Tokyo: May 10-19, 2019 (The Galaxy Theater)
Oasaka: may 25-26 (Kashiwara Civic Hall Reviere Hall)
PV
Manga tankobon 1st and 2nd volume covers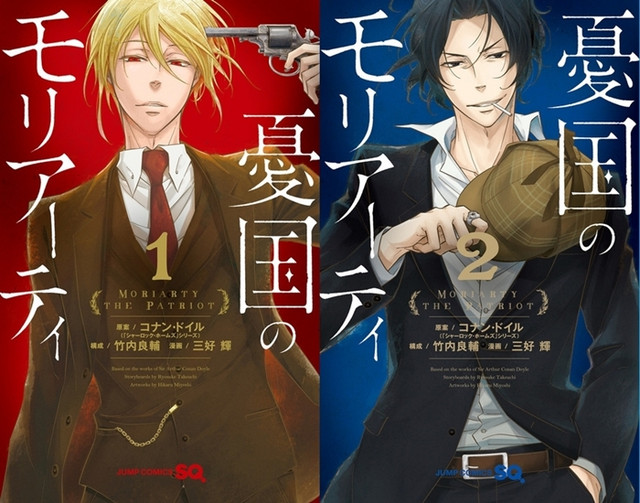 ---
Source: Marvelous press release
©Ryosuke Takeuchi, Miyoshi Hikaru/Shueisha 
©Musical "Moriarty The Patriot" Project