"Gintama 2" was the top-grossing live-action adaptation of Japanese manga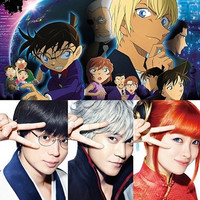 The Motion Picture Producers Association of Japan (MPPAJ), consisting of four major Japanese motion picture companies (Shochiku, Toho, Toei, Kadokawa), held an annual press conference in Tokyo yesterday to report industrial statistics of Japanese film industry for the year 2018.
613 Japanese and 579 foreign films were released in Japan last year, and its total box office sales was 225.51 billion yen, which was 2.7% down from the previous year, but still the third highest record in 19 years since 2000. A total of 31 Japanese and 23 foreign films earned more than one billion yen.
The top-grossing Japanese film was Code Blue the Movie (9.3 billion yen), a sequel to the 2008-2018 medical TV drama starring 33-year-old Tomohisa Yamashita, an ex-member of Japanese male idol group NEWS. The most successful foreign film was Queen biopic Bohemian Rhapsody (10.46
billion yen).
Japanese films that earned more than one billion yen in 2018
-anime
-live action adaptations of Japanese manga
1. "Code Blue the Movie" (9.3 billion yen)
2. "Detective Conan Zero the Enforcer" (9.18 billion yen)
3. "Doraemon the Movie 2018 Nobita's Treasure Island" (5.37 billion yen)
4. "Shoplifters" (4.55 billion yen)
5. "Gintama 2: Okite wa Yaburu tame ni koso Aru" (3.7 billion)
6. "DESTINY Kamakura Monogatari" (3.21 billion)
7. "One Cut of The Dead" (3.12 billion yen)
8. "Pokémon the Movie: The Power of Us" (3.09 billion yen)
9. "Killing for the Prosecution" (2.96 billion yen)
10. "Mirai no Mirai" (2.88 billion yen)
11. "The 8-Year Engagement" (2.82 billion yen)
12. "Yo-kai Watch Shadowside: Oni-ou no Fukkatsu" (2.04 billion yen)
13. "Stolen Identity" (1.96 billion yen)
14. "Crayon Shin-chan Burst Serving! Kung Fu Boys ~Ramen Rebellion~" (1.84 billion yen)
15. "Soratobu Taiya" (1.74 billion yen)
16. "Chihayafuru Musubi" (1.73 billion yen)
17. "My Hero Academia: Two Heroes" (August 8/1.72 billion yen)
18. "Legend of the Demon Cat" (1.7 billion yen)
19. "The Crimes That Bind" (1.59 billion yen)
20. "Coffee ga Samenai Uchi Ni" (1.5 billion yen)
21. "Laplace's Witch" (1.4 billion yen)
22. "Kamen Rider Heisei Generations Final: Build & Ex-Aid with Legend Rider" (1.28 billion yen)
23. "Nichi Nichi Kore Koujitsu" (1.28 billion)
24. "Kita no Sakuramori" (1.27 billion)
25. "50 First Dates" - Japanese remake (1.26 billion yen)
26. "Sensei Kunshu" (1.23 billion yen)
27. "Hugtto! PreCure ♡ Futari wa Pretty Cure: All Stars Memories" (1.15 billion yen)
28. "Fullmetal Alchemist" (1.11 billion yen)
29. "Color Me True" (1.02 billion yen)
30. "Kamen Rider Build the Movie: Be the One/Kaitou Sentai Lupinranger VS Keisatsu Sentai Patranger en Film"
(1.02 billion yen)
31. "Ningyo no Nemuru Ie" (1 billion yen)
*"Dragon Ball Super: Broly" released on December 14, 2018, will be included in the next year's ranking
"Detective Conan Zero the Enforcer" poster visual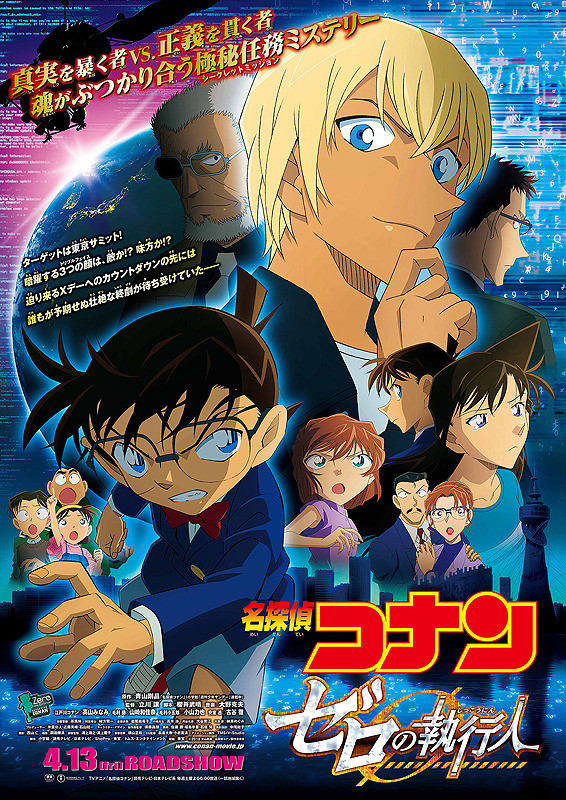 (C)2018 GOSHO AOYAMA/DETECTIVE CONAN COMMITTEE All Rights Reserved
"Gintama 2: Okite wa Yaburu tame ni koso Aru" poster visual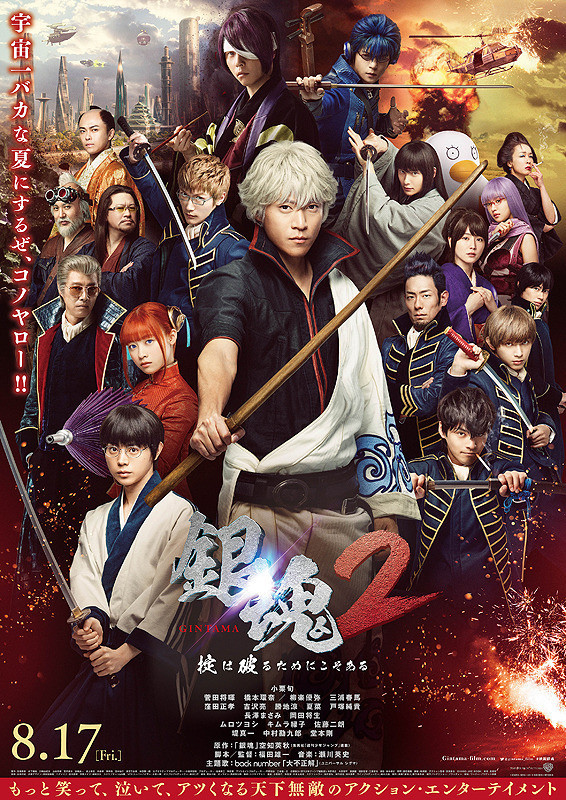 (C)Hideaki Sorachi/Shueisha (C)2018 Movie "Gintama 2" Production Committee
---
Source: The Motion Picture Producers Association of Japan