See what shows you can look forward to in the new season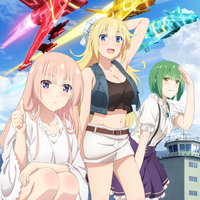 The Winter 2019 anime season is here, and it's time for the best part (besides actually getting to watch the new shows): announcements! This is going to be your one-stop shop for all the new license updates, so sit back and dig into the fresh batches of incoming anime below.
First up, international announcement links:
Español
Português
Français
Deutsch
العربية
Italiano
Русский
Latest Update (2/13):
Hopefully your Valentine's Day has room for more love, because Crunchyroll has another new simulcast to add tomorrow! The latest series to join the lineup is Fight League: Gear Gadget Generators, and you can check out the details below.
Fight League: Gear Gadget Generators
Launch time: February 14 at 3:00am Pacific Time
Territories: Worldwide excluding Asia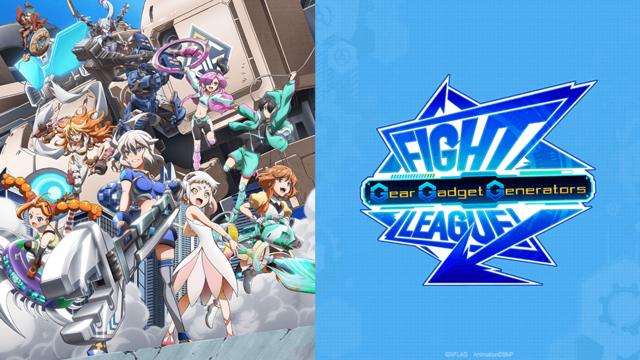 Synopsis:
Fight League... the ultimate battle that all fighters shoot for.
At this very moment, various brands are holding fiery preliminary battles for the right to participate in Fight League. One of the brands, GGG, is holding the GGG Cup, where fighters use their prized gadgets to win their way to the top. The key to victory is cooperation--"art chains"--between team mates.
A girl named G-Wrench, who wields her giant gadget effortlessly, is trying to lead her team, the Boltechs, in pursuit of that dream. But an encounter with a mysterious girl who appears in the middle of a match will change the destiny of G-Wrench, the Boltechs, and all of GGG!
Here's how the season is looking so far:
Continuing Series
BORUTO: NARUTO NEXT GENERATIONS
Shonen Ashibe GO! GO! Goma-chan
JoJo's Bizarre Adventure: Golden Wind
That Time I Got Reincarnated as a Slime
New Winter 2019 Additions
Time
Fridays at 6:00am PT
Fridays 11 at 11:10am PT
Wednesdays at 9:00am PT
Tuesdays at 7:00am PT
Studio
Madhouse
LIDENFILMS
TMS Entertainment
Doga Kobo
Regions

Worldwide excluding Asia and French, German and Russian speaking territories

Worldwide excluding Asia, Australia, New Zealand, and French, German and Russian speaking territories

Worldwide ex Asia, the Middle East, North Africa, France (and New Caledonia) and Germany

Worldwide ex. Asia
Time
Mondays at 11:35am PT
Saturdays at 11:00am PT
Mondays at 4:00am PT
Wednesdays at 7:30am PT
Studio
Tomason
Project No. 9
GONZO
Kinema Citrus
Regions

Worldwide ex Asia

Worldwide ex. Asia

North America, Central America and South America including the Caribbean, Australia, New Zealand, South Africa, Europe, MENA



Premium-only in France, Monaco, Andorra, Luxembourg, Switzerland, and Belgium

Worldwide ex. Asia
Time
Mondays at 8:30am PT
Saturdays at 5:30am PT
Thursdays at 8:30am PT
Fridays at 8:00am PT
Studio
BONES
Pierrot Plus
Satelight
Tatsunoko Production
Regions

Worldwide ex Asia

U.S.A., Canada, United Kingdom, Ireland, Australia, New Zealand, South Africa, Sweden, Denmark, Norway, Finland, Iceland, Netherlands, Latin America (Central and South America including

Caribbean

), German and

French speaking

Europe

Worldwide ex Asia

Worldwide ex Asia
Time
Wednesdays at 10:00am PT
Saturdays at 8:00am PT
Tuesdays at 10:30am PT
Wednesdays at 9:00am PT
Studio
CloverWorks
A-1 Pictures
Various
Zero-G
Regions
North America, Central America, South America, Australia, New Zealand, United Kingdom and Ireland

North America, Central America, South America, Australia, New Zealand, United Kingdom and Ireland

Worldwide ex. Asia

United States, Canada, Australia, New Zealand, South Africa, Europe (excluding Turkey, including Georgia and Azerbaijan), Latin America
Time
Tuesdays at 10:00am PT
Fridays at 6:30am PT
Saturdays at 2:00pm PT
Saturdays at 10:30am PT
Studio
EMT²
J.C.Staff
Tezuka Productions
Studio Gokumi
Regions

Worldwide excluding China, Hong Kong, Japan, Macao & Taiwan

TBD

Worldwide excluding Asia and the Middle East

North America, Latin America, UK, Ireland, Scandinavia, Australia, New Zealand and South Africa
Time
Fridays at 9:30am PT
Fridays at 8:30pm PT

Sundays at 9:00AM PT

January 16 at 11:00am PT
Studio
Bandai Namco Pictures
Brain's Base
CyGamesPictures
Lide
Regions
United States and Canada

U.S.A., Canada, UK, Ireland, Australia, New Zealand, South Africa, Netherlands, Scandinavia and Central and Latin America, Spain and Portugal plus Turkey

Worldwide excluding Asia
Worldwide excluding Asia
Time
Thursdays at 6:30am PT
Fridays at 9:40am PT
Saturdays at 9:30am PT
Sundays at 6:00am PT
Studio
Asmik Ace, Polygon Magic
Diomedea
GoHands
WAO World, GEMBA
Regions
United States, Canada, United Kingdom, Ireland, Australia, New Zealand, Netherlands, Scandinavia, Central and South America

United States, Canada, United Kingdom, Ireland, Latin America, Spain, Portugal, Angola, Cape Verde, Mozambique, Guinea-Bissau, Equatorial Guinea, Russia, Belarus, Kazakhstan, Kyrgyzstan, Italian Speaking Europe, Middle East and North Africa

United States, Canada, United Kingdom, Ireland, Australia, New Zealand, South Africa, Netherlands, Scandinavia, Central and South America, Spain and Portugal

United States, Canada, United Kingdom, Ireland, Australia, New Zealand, Denmark, Sweden, Norway, Netherlands, Central and South America, Spain and Portugal
Pastel Memories

How clumsy you are, Miss Ueno.

Fight League: Gear Gadget Generators

Time
Mondays at 9:30am PT

Sundays at 8:45am PT

Thursdays at 6:00am PT

February 14 at 3:00am PT
Studio
Project No. 9
Lesprit
SANZIGEN
Sunrise, Bandai Namco Pictures, XFLAG
Regions

United States, Canada, United Kingdom, Ireland, Australia, New Zealand, South Africa, Netherlands, Scandinavia, Central and South America, Spain and Portugal

Worldwide excluding Asia

United States, Canada, United Kingdom, Ireland, Australia, New Zealand, South Africa, Netherlands, Scandinavia, Central and South America
Worldwide excluding Asia
???

???

???

???

Time
Studio
Regions