This season's best yuri comedy series is now available on Crunchyroll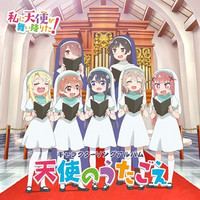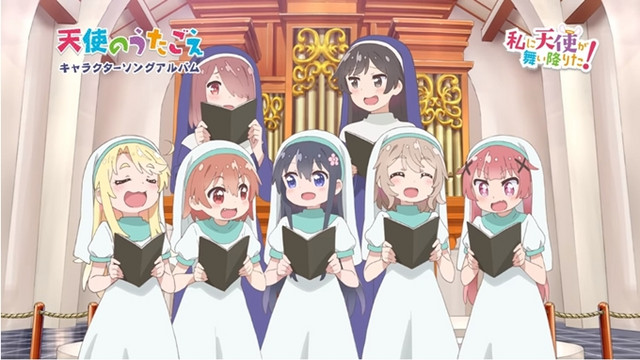 Flying Dog's official YouTube channel has started streaming a four-minute preview video for
"Tenshi no Utagoe" (The angels' singing voices), the forthcoming character song album from the
TV anime WATATEN!: an Angel Flew Down to Me to be released on February 27.
Song list:
1. "Sugarcoat Dream" Hana Shirasaki (CV: Maria Sashide)
2. "Yappari Mya-Nee No.1" (After all, Mya-Nee is No.1) Hinata Hoshino (Rika Nagae)
3. "Atashi Kawaii Sengen!!" (I am pretty declaration!!) Noa Himesaka (Akari Kotou)
4. "Akairo Little Leader" (Red color little leader) Koyori Tanemura (Hitomi Owada)
5. "Totteoki no Kotoba" (My treasured word) Kanon Konomori (Naomi Ozora)
6. "Watshi ni 'Suki' ga Maiorita" ("Like" flew down to me) Miyako Hoshino (Reina Ueda) & Koko Matsumoto (Lynn)
CD jacket illustration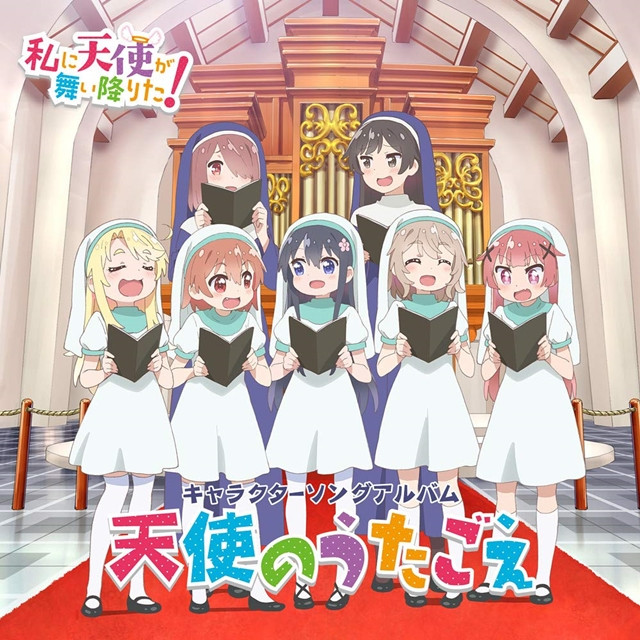 The TV anime's OP song "Kimama na Tenshi-tachi" (Carefree Angels) performed by five-member unit
WataTen5 (Maria Sashide, Rika Nagae, Akari Kitō, Hitomi Owada, and Naomi Ozora) was already released
on January 30.
"Kimama na Tenshi-tachi" short MV
OP/ED movie
---
The Doga Kobo-produced TV anime adaptation of Nanatsu Mukunoki's four-panel yuri comedy manga
Watashi ni Tenshi ga Maiorita!/Wataten!: An Angel Flew Down to Me premiered in Japan on January 8,
2019, and has been also available on Crunchyroll to its members worldwide except Asia.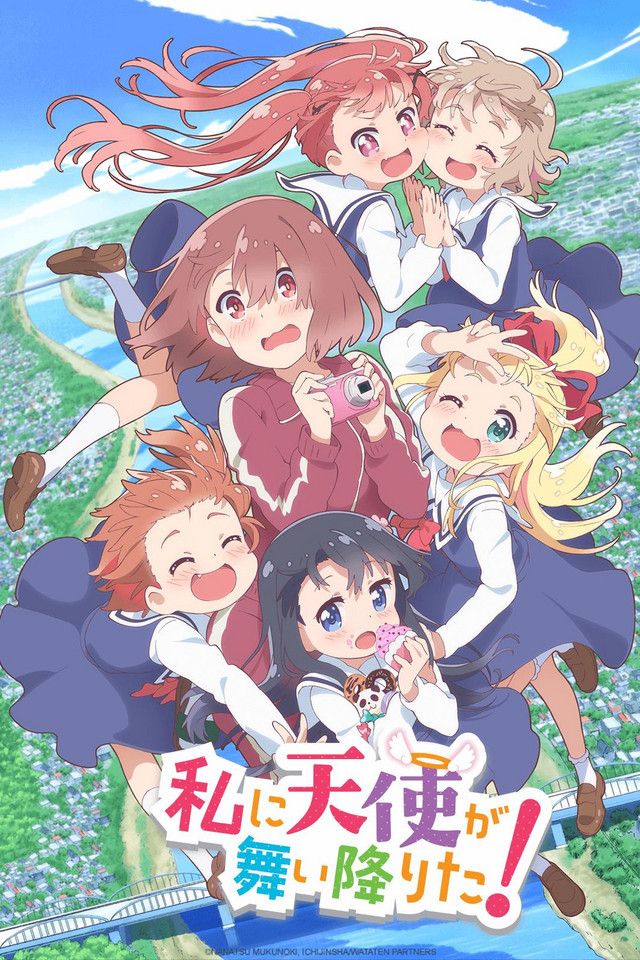 ---
Source: Flying Dog official YouTube channel
©Nanatsu Mukunoki, Ichijinsha/Wataten Production Committee