See what's going down over the July 4-7 weekend!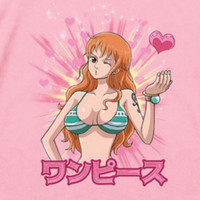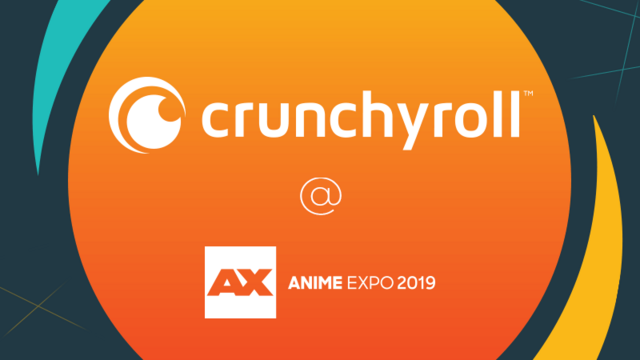 Crunchyroll Expo 2019 may be right around the corner, but first up there's a ton of Crunchyroll action to get into at this year's Anime Expo. We're posting regular updates about all the CR-related activities going on, and this will be your official location for all the announcements as they arrive.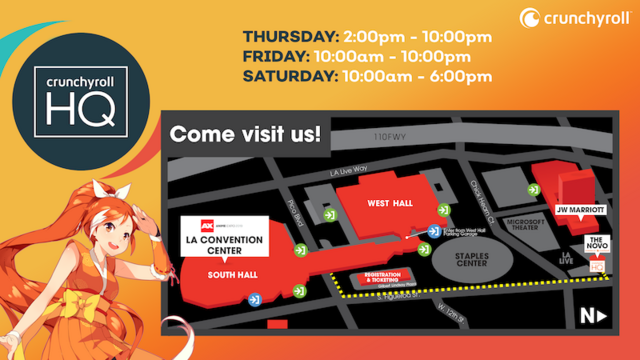 Planning what to do during a 4-day convention can be rough. There's just so much going on! With so much to see and so much to do, it's time to add some Crunchyroll panels to your list. We've got screenings and WORLD PREMIERES, but we also have some topics pretty important to us that we want to share.
Thursday

Crunchyroll Presents: World premiere of Dr. STONE with special guests, Thursday @ 12:00pm in Main Events (Hall B)

Crunchyroll Games Industry Panel, Thursday @ 5:30pm-6:30pm in LP3 (408 AB)

Friday

Crunchyroll x MAPPA Presents: Zombie Land Saga Stage Event & To the Abandoned Sacred Beasts Premiere, Friday @ 12:00pm-2:00pm in Video 1 (JW - Diamond Ballroom)

Crunchyroll Presents: World Premiere with Mamoru Miyano - In/Spectre, Friday @ 4:00pm-5:30pm in LP2 (JW - Platinum Ballroom)

Stay Crunchy! Those who live anime., Friday @ 5:30pm-6:30pm in WS1 (403 B)

Saturday

Crunchyroll Industry Panel, Saturday @ 2:30pm - 3:30pm in LP1 (Petree Hall)

The Official Crunchyroll-Hime Panel!, Saturday @ 4:00pm - 5:00pm in LP3 (408AB)

Sunday

Being LGBTQ+ in the Anime Community, Sunday @ 10:00am - 11:00am in LP5 (404 AB)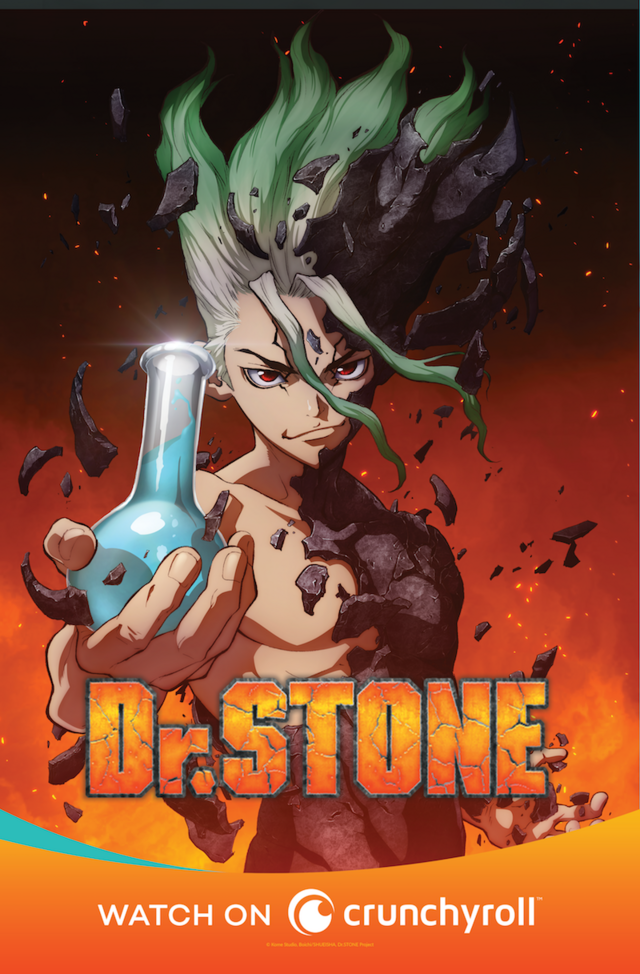 Don't forget we have an autograph session with Shusuke Katagiri and Hiroyuki Honda, staff from Dr. STONE at Table 4 on 7/4 from 3:00pm to 4:00pm. This event is ticketed so make sure to pick up your tickets at the Anime Expo Autographs Department.
---
Publisher and anime company KADOKAWA revealed more details about its plans for Anime Expo 2019, including some collaborations with Crunchyroll. In addition to a joint booth with BOOK☆WALKER (booth #1606), attendees can look forward to a KONOSUBA panel and The Rising of the Shield Hero photo ops.
Guests for the KONOSUBA panel—hosted by KADOKAWA and Crunchyroll—include series composition writer Makoto Uezu and producer Rie Ogura. The panel takes place on Saturday, July 6 from 2:30pm to 4:00pm, and there will also be autograph sessions available on Friday and Saturday at 5:10pm in Kentia Hall.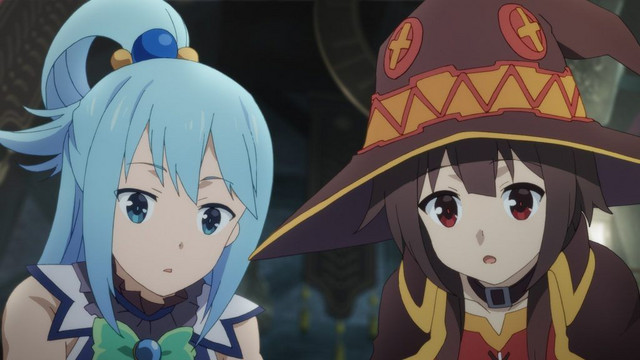 The Rising of the Shield Hero photo spots will be available at three booths: KADOKAWA (#1606), Crunchyroll (#2600), and Frontier Works (#3511). Stop by all three to check out different illustrations of the series' characters and take photos with them.
KADOKAWA has more in the works for its booth, too, including a merch shop, exclusive handouts, and a cosplayer. A new visual will be revealed for the upcoming Made in Abyss movie, as well, so stay tuned for more on that.
Anime Expo 2019 takes place July 4-7 at the Los Angeles Convention Center.
---
We are so ready to hit the Anime Expo 2019 show floor this year and we are rocking it out this year at booth #2600! There's a lot going on in just one spot so hold on to your Senku hair and get ready to shop!
That's right, we are practically petrified with excitement at Dr. STONE and want everyone to get a chance to fight for the side of science. Stop by the booth to get your own Senku hair while supplies last! And don't forget to snap a pic with our living stone garden.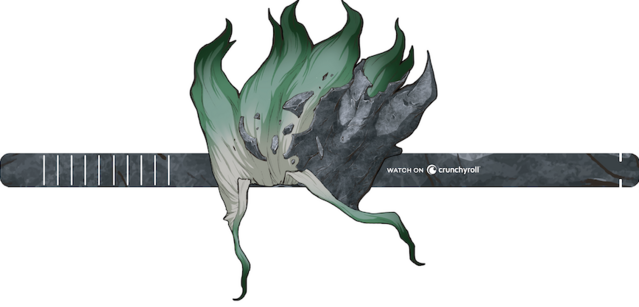 We heard you like free stuff, so don't worry. We got your back, literally, with some free bags! Stop by our booth for a free pull string bag from one of your favorite brands (while supplies last). We'll be giving out a different bag each day with very limited quantities!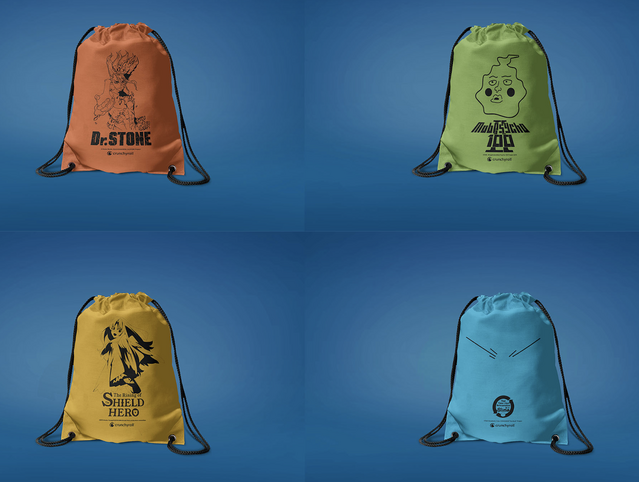 If you're looking to shop, our store is stocked with AX convention exclusives! Check out some of the hottest items below: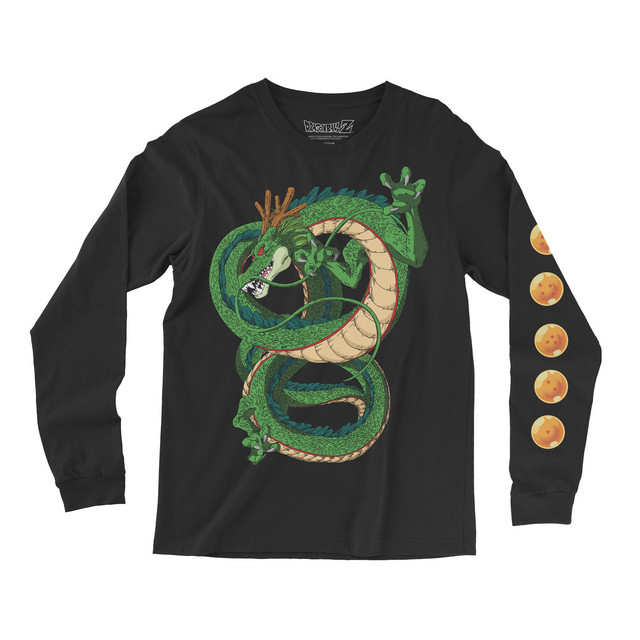 Pick up this sweet Shenron Long Sleeve Shirt in sizes S-2XL for $28!
Don't miss this opportunity to get your hands on this AX Exclusive Zero Two Ani Statue before she's gone! She's only being sold at Anime Expo so get your Benjamins ready since this work of waifu artistry is $100 (tax is already included!).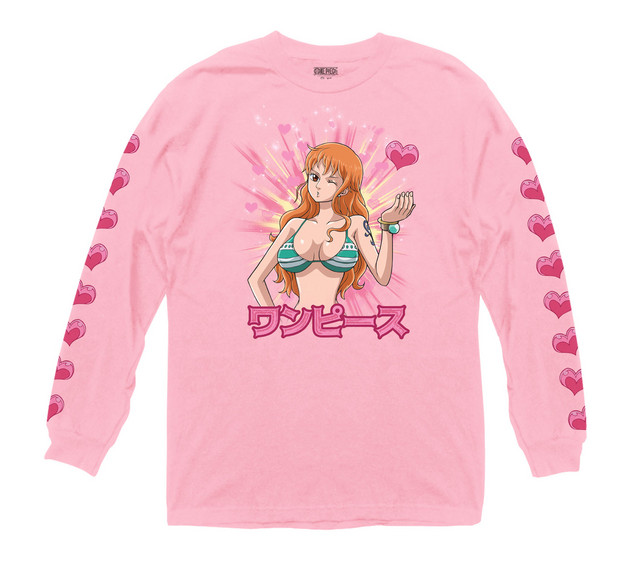 Celebrate One Piece's 20th anniversary by repping the hottest Straw Hat Pirate! Available in S-2XL for $28, no one will question your choice for Best Girl out on the ocean. (Floating hearts not included.)
Stay tuned for a full preview of our merch coming soon!
---
Crunchyroll and MAPPA have something special planned for this year's Anime Expo. They're teaming up to bring an amazing combo panel to the JW Marriott Diamond Ball Room on July 5, where attendees will get the rare opportunity to see some of the staff members behind MAPPA's ZOMBIE LAND SAGA and the upcoming To the Abandoned Sacred Beasts anime.
The panel in question is Crunchyroll x MAPPA Presents: Zombie Land Saga Stage Event & To the Abandoned Sacred Beasts Premiere, a double event that will include a Q&A session for ZOMBIE LAND SAGA, a screening of the first episode of To the Abandoned Sacred Beasts, and the U.S. premiere of episode 2!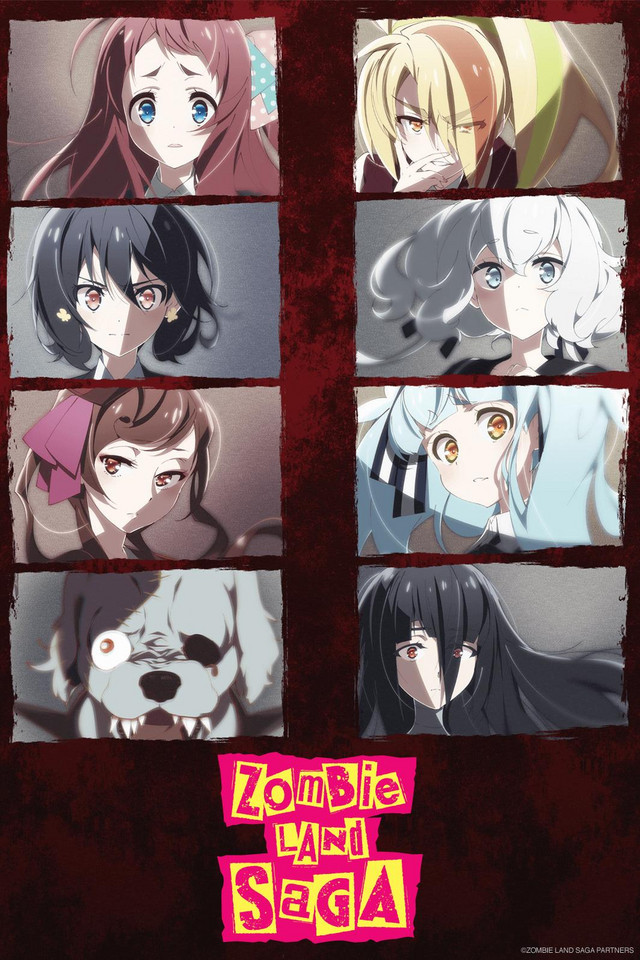 Panelists for the ZOMBIE LAND SAGA stage include:
Maki Kawase (Voice Actress)
Munehisa Sakai (Director)
Manabu Otsuka (MAPPA Producer)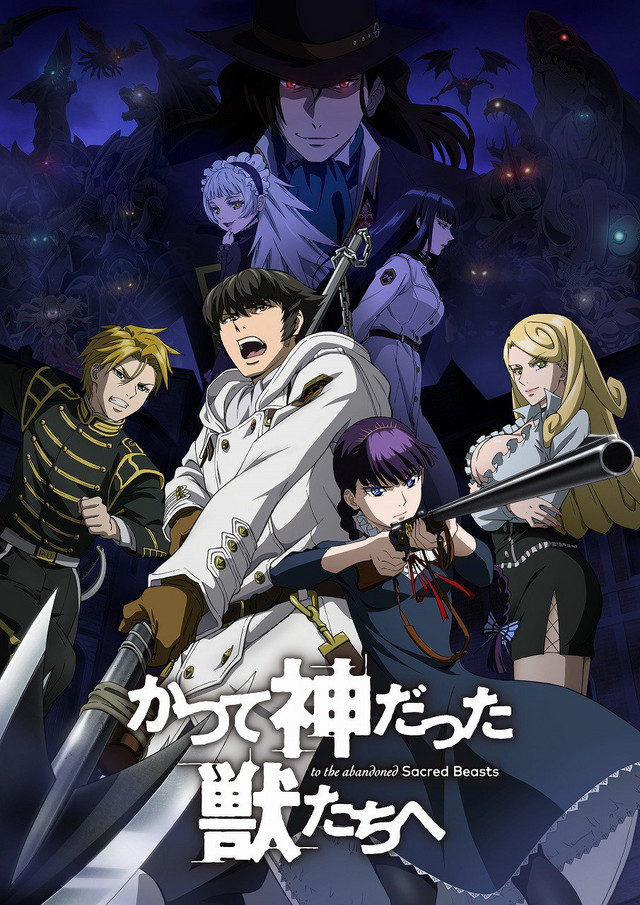 Panelists for the To the Abandoned Sacred Beasts stage:
Manabu Otsuka (MAPPA Producer)
Yoshihiro Ike (Soundtrack Composer)
Reo Kurosu (NBCU Producer)
It all goes down on July 5 from 12:00pm to 2:30pm local time.
MAPPA will be there all three days, with members of the studio also on hand for the MAPPA SHOW talk show on July 4 and the BlockPunk x MAPPA TALKSHOW panel on July 6.
---
There will also be some must-have The Rising of the Shield Hero giveaways! Crunchyroll is collaborating with KADOKAWA and Frontier Works this year to bring you The Rising of the Shield Hero hand fans to keep you away from the heat!
Here's a sample: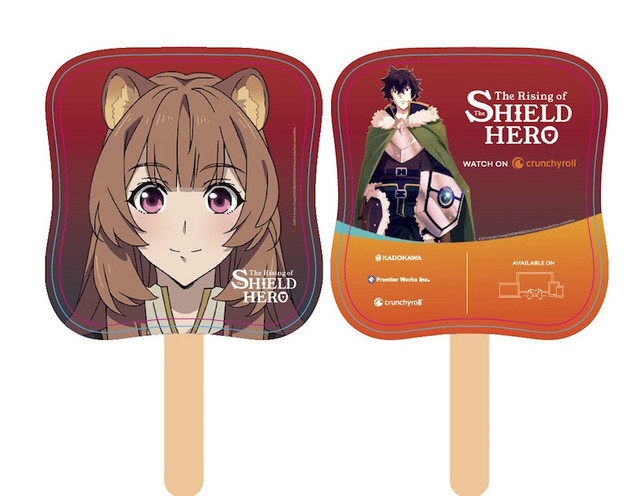 Make sure to pick one up from one of these booths at Anime Expo in Los Angeles from July 4 to July 7:
Crunchyroll (#2600)
KADOKAWA (#1606)
Frontier Works (#3511)