Details will be available in the January 2020 issue of Monthly Shonen Magazine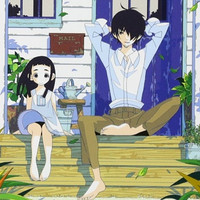 Today on the release day of its tenth tankobon volume in Japan, Kodansha confirmed that a TV anime adaptation of Kouji Kumeta's slice-of-life comedy manga Kakushigoto is now in the works for a 2020 premiere.
It will be the author's fourth series to get its anime adaptation, following Sayonara, Zetsubou-Sensei (three TV anime and two OVA in 2007-2010), Katte ni Kaizo (three-part OVA in 2011), and Joshiraku (illustrated by Yasu/13-episode TV series in 2012).
Kakushigoto has been serialized in the publisher's Monthly Shonen Magazine since December 2015. Its title is the double meaning of "A secret" (隠し事) and "A drawing job" (描く仕事). More details about the TV anime project will be revealed in the magazine's next January 2020 issue to be released in Japan on December 6, 2019.
Synopsis:
Kakushi Goto is a manga author who has been drawing a little vulgar series in a weekly magazine. The most important thing for him is his only daughter Hime. But he does not want her to learn that he is a manga artist. Because if she finds out about his work, she might hate him. With a help from his assistants and editor, he tries to pass his days without revealing his secret to her.
『かくしごと』10巻 久米田康治 2019年11月15日発売 [TVアニメ化決定!! 2020年/「月刊少年マガジン」1月号(2019年12月6日発売)に、TVアニメ化の詳報あり!]https://t.co/LFNisV4nCD pic.twitter.com/55IGXEppoN

— 月刊少年マガジン編集部 (@getsumaga) November 15, 2019
Tankobon 1st and 10th volume covers: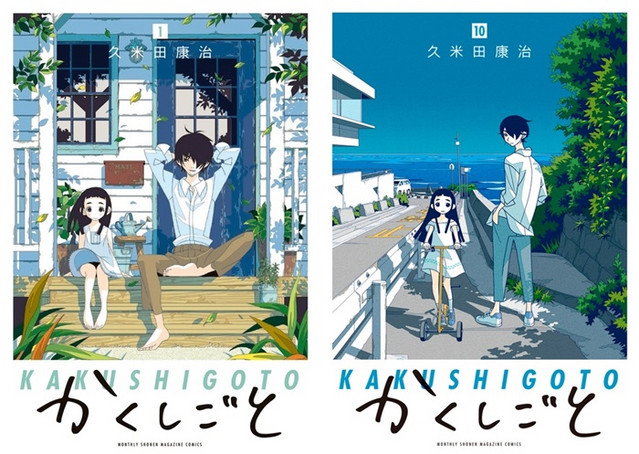 ---
Source: Kodansha, Monthly Shonen Magazine official Twitter
(C)Kouji Kumeta/KODANSHA