The sci-fi romantic comedy series has printed more than six million copies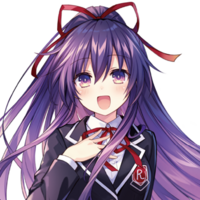 KADOKAWA will release "Tohka Good End Second Half," the final 22nd volume of Koushi Tachibana's sci-fi romantic comedy light novel series Date A Live from its Fantasia Bunko imprint this Thurs day, March 19. To celebrate the nine-year-old novel's conclusion, ten posters featuring each heroine will be displayed at JR Machida station from March 16 for a limited time of one week. The station is located in Machida-city, Tokyo, the main location of the novel's story.
The novel series has been published from the imprint since March 2011, and its total print run has exceeded six million copies. These are commemorative posters with a comment of appreciation for the "date" with the thought of "Thank you for supporting my date." from the 11 heroines who have appeared in the series. Each comment was written by the novel author Tachibana himself.
"Tohka Good End Second Half" cover:
Tohka Yatogami:
"I had a really, really good time. Every day was a special date. Thank you from the bottom of my heart."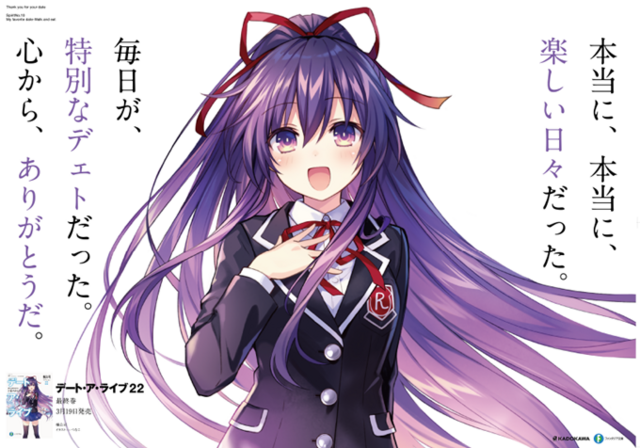 Kotori Itsuka:
"Hehe, it was a really nice date, Onii-chan."
Miku Izayoi:
"It was a great date, darling♡"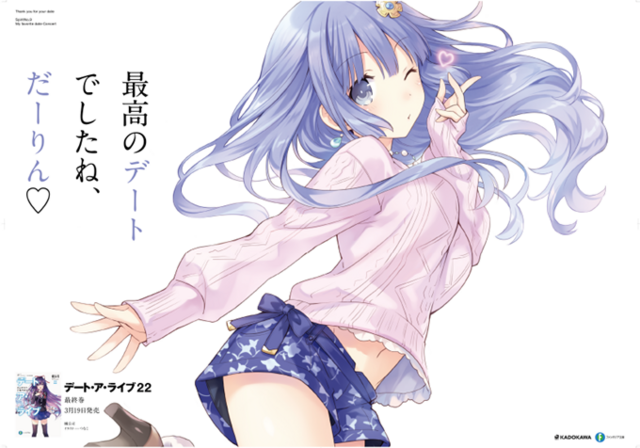 Yoshino Himekawa:
"It was a wonderful date-." - "Well..., can I ask you out next time?"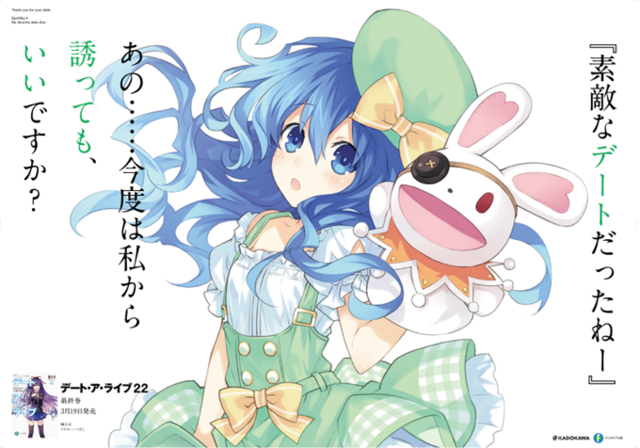 Kaguya & Yuzuru Yamai
"Haha, it was a pleasure meeting you this time. I give you a compliment."
"Thank you. It was a great date. Again, please."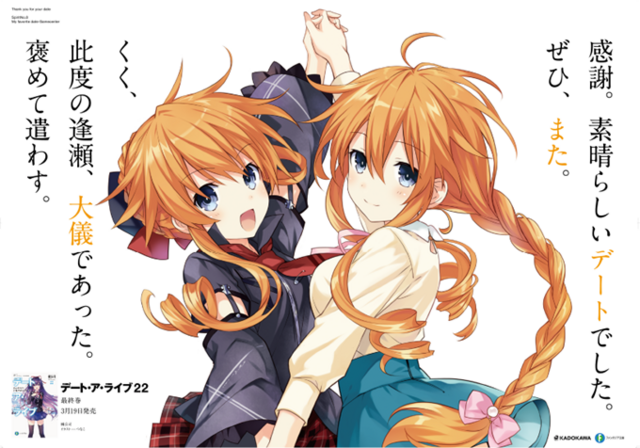 Kurumi Tokisaki:
"Time passes so fast... Especially when it's a fun date."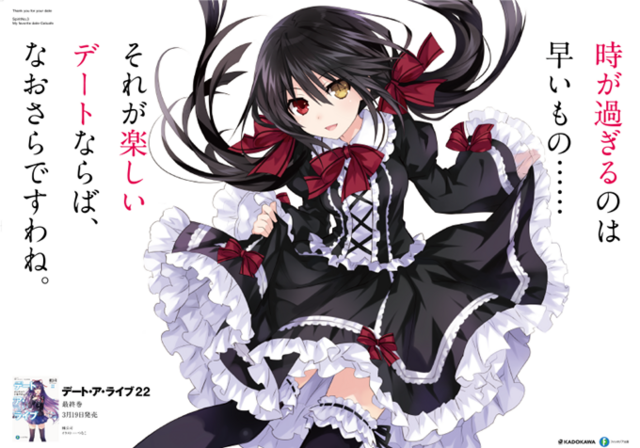 Natsumi Kagamino:
"Well, ah..., thanks, anyway. I mean..., about the da, date."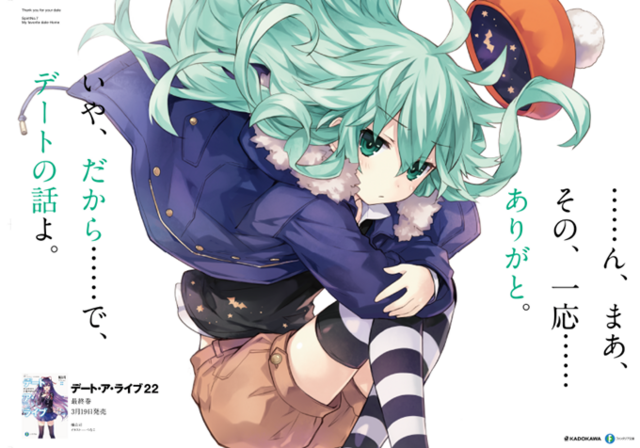 Nia Honjou:
"Thanks. I'll take you out an adult date next time-!"
Mikuro Hoshimiya:
"Well. It's sad to leave, but it was a very nice date."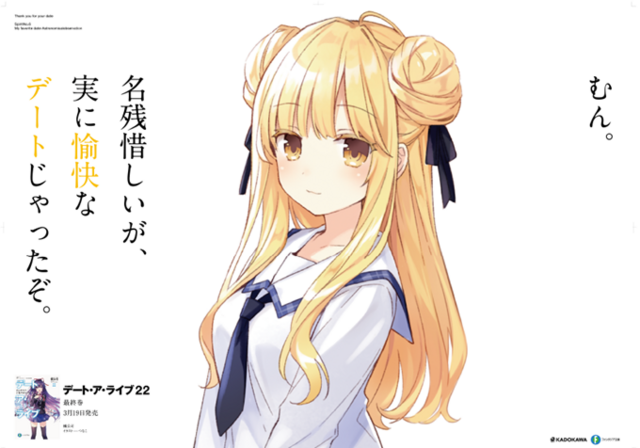 Origami Tobiichi:
"I really enjoyed the date with you. So--, where will we go tomorrow?"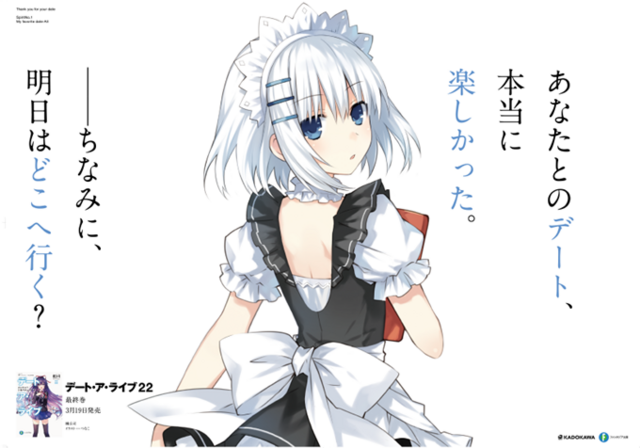 ---
Source: KADOKAWA press release
©2020 Koushi Tachibana, Tsunako/KADOKAWA