The 11-episode TV anime series is available on Crunchyroll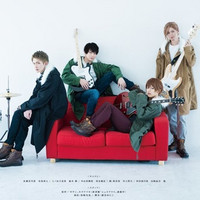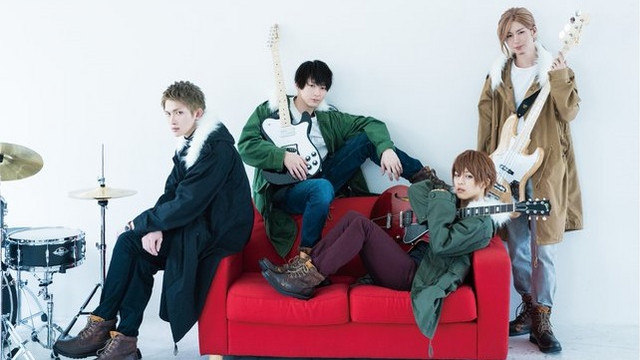 In addition to the upcoming anime feature film in May, a stage play adaptation of Natsuki Kizu's boys love manga given is scheduled to be performed in Tokyo, Kyoto, and Osaka this summer. Its main cast members were chosen in the audition, and they will actually sing and perform the rock tunes on the stage.
The stage play is directed by Fumiya Matsuzaki, who recently worked on the stage play adaptation of Children of the Whales (2016), Tekkonkinkreet (2018), and Mobile Suit Gundam 00 (2019). Yuniko Ayana, who served as the series composition writer for the TV anime series, provides a script.
Main cast:
Mafuyu Sato: Sayato Arima
Ritsuka Uenoyama: Ryo Sibuki
Haruki Nakayama: Fuuta Sunaga
Akihiko Kaji: Shota Kawakami
Ugetsu Murata: Shogo Yamazaki
Schedule:
August 15-18, 2020: Theater 1010 (Tokyo)
August 22-23, 2020: Kyoto Theater (Kyoto)
August 29-30, 2020: COOL JAPAN PARK OSAKA WW Hall (Osaka)
September 4-6, 2020: Tokyo Shinagawa Prince Hotel Stellar Ball (Tokyo)
舞台『ギヴン』の上演が決定しました!
2020年8月~9月に東京・京都・大阪にて上演されます。オーディションによって選ばれたキャストさんが、ライブシーンでは生歌・生演奏を披露します。
皆様ぜひご期待ください!https://t.co/2OhH11sjs4#舞台ギヴン #ギヴン pic.twitter.com/aJ6bUPxyW2

— 舞台『ギヴン』公式 (@given_stage) April 3, 2020
---
The TV anime given was aired for 11 episodes July to September 2019 on Fuji TV's midnight programming block Noitamina. And a sequel feature film focusing on the love relationship among the band given's bassist Haruki Nakayama, drummer Akihiko Kaji, and Akihiko's roommate and ex-boyfriend Ugetsu Murata is set to be released in Japan on May 16, 2020.
The TV anime given animated by Lerche has been simulcast on Crunchyroll to its members worldwide except Aisa.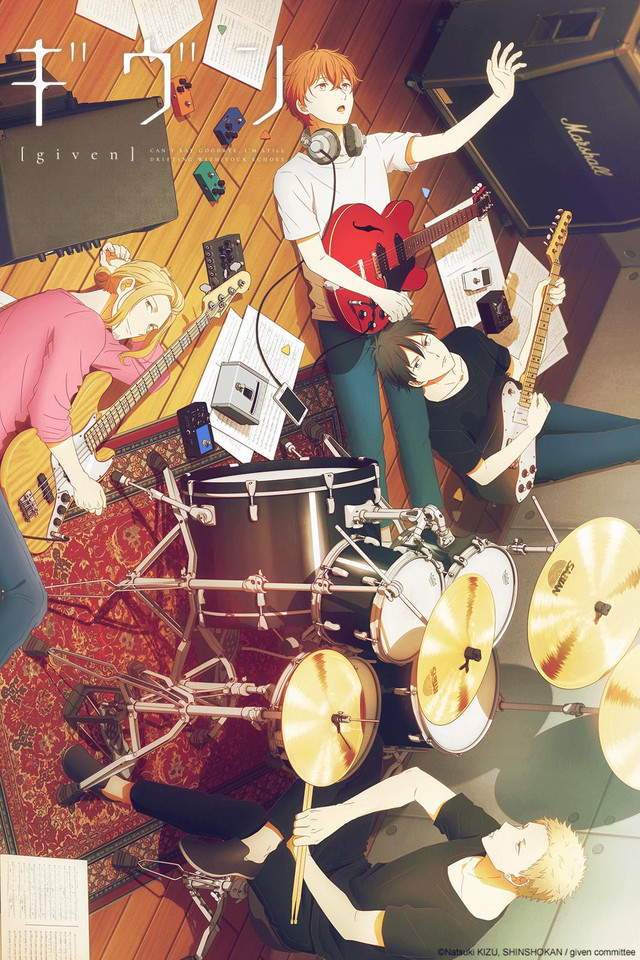 TV anime "given" synopsis:
Somehow, the guitar that he used to love to play and the basketball games that he found so fun just lost their appeal... That was until Ritsuka Uenoyama randomly met Mafuyu Sato. Ritsuka had started losing his passion for music in his everyday life, but then he hears Mafuyu sing for the first time. The song resonates with his heart and the distance between them starts to change.
---
Source: "given" stage play adaption official website / Twitter
© stage play given production committee
©Natsuki KIZU, SHINSHOKAN/given committee