Shows Reflecting the Creative Legacy of Osamu Tezuka 'The Godfather' of Manga and Anime set for RetroCrush Premieres Beginning June 5th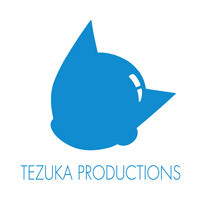 NEW YORK, MAY 28, 2020 ̶ Digital Media Rights (DMR), one of the world's largest innovative content aggregators and distributors, has reached a new agreement with Tezuka Productions to obtain all North American rights (SVOD/TVOD/AVOD/Digital Linear for the U.S. and Canada) to several legendary anime titles including Astroboy and Black Jack, among others. The programs – which will initially air on RetroCrush beginning June 5th - reflect the creative legacy of Osamu Tezuka who is widely revered as The Godfather of manga and anime.
RetroCrush is devoted to streaming classic anime TV and movies and is available with new video-on-demand (VOD) apps on iOS, Android, Amazon Fire TV, Roku, Apple TV and smart TVs, and on desktop at www.retrocrush.tv. Having launched this past March, RetroCrush joins DMR's expanding family of OTT channels that also includes AsianCrush, Midnight Pulp, YuyuTV, Cocoro and KMTV.
A look at some of the titles DMR has acquired the rights to from Tezuka Productions include:
Astroboy (1980) – This is the first HD remastered original Japanese version release and the original color series which came about from a proposal Mr. Tezuka made to a broadcaster to reproduce the series in a way that he couldn't fully accomplish with the original 1963 B&W series. Set in a future where machines have advanced to the point of autonomy and become a point of major contention in political and social realms, Astro Boy chronicles the struggles of a crime-fighting young robot named Atom. Created in the image of his enigmatic inventor's deceased son, Atom survives rough beginnings, getting saved and adopted by the benevolent Dr. Ochanomizu. In his pursuit of justice, Atom finds himself in the midst of numerous clashes with various factions, and is often faced with the harsh realities of the world.
Although this is a remake of the earlier work, the content of each episode is arranged to suit the present. This work includes nine episodes of "Atom vs. Atlas," a series of confrontations between good and evil, much to Tezuka Osamu's taste. In other words, his intention was to let us see that both good and evil have their own weaknesses, through a depiction of the confrontation between these two in nine consecutive episodes.
Black Jack (Original Video Animation / 1993) – This is the first animated series of Black Jack which was directed by Osamu Dezaki in tandem with Akio Sugino which is the combination best known for The Rose of Versailles and Aim for the Ace! The last 2 episodes (karte11 and 12) were planned during the last years of Dezaki's life, thus becoming one of his last works.
Endowed with excellent surgical technique, Black Jack always miraculously saves seriously ill patients and those on the verge of death. But he always claims an outrageous price for his surgery, which is why his presence is rejected in medical circles. Black Jack lives quietly in a clinic out in the deserted wilderness with his assistant, Pinoko, whose life he had saved. Patients whom other doctors have given up on come to see him every today; he represents their very last hope.
Though inspired by the original Manga, each episode is a completely new story. Unlike the TV series, this OVA series features a more mature and darker tone than its other anime counterparts, with the focus on Black Jack's character as he's portrayed in a more mysterious and even edgy manner.
Ambassador Magma (1993 ) - Newspaper writer Murakami Atsushi and his family wake up one morning to find they have traveled 200 million years back in time. Looking out their window they see dinosaurs were walking around outside their house. This is, in fact, the work of a spaceman named Goa, who sent them back into the past in a show of his power. Proclaiming that he would take over the earth, Goa dares Murakami to report his plans in the paper.
Coming back to the present, Mamoru, son of Murakami, is taken by a giant named Magma to the underground of a volcano island, where he meets the creator of the earth (called "Earth"). To squash Goa's ambitions, 'Earth' creates three "rocket-men" named Magma, Mol and Gum. Magma gives Mamoru a whistle he can use to call him and the other rocket-men whenever he is in trouble, and they fight together against Goa. But Goa has already started his earth invasion project, sending creatures that can turn themselves into humanoids, called "Hitomodoki".
This is an original videotaped animated film based on the popular manga of the same title, broadcast on TV in 1966 as a special effects feature. A more contemporary flavor was then added to the story, revolving around the conflict between the rocket-man Magma and the evil king Goa. The video became more popular when Ohira Tohru, who played Goa in the TV drama, appeared in the video playing the same role after 27 years.
A Time Slip Of 10000 Years: Prime Rose (1993) - A devil sends two cities; Kujukuri City in Chiba Prefecture and Dallas in the U.S., to ten thousand years ahead in the future, makes them fight each other, and enjoys watching over the fight. The devil's name is Bazusu. So Tanbara Gai, a member of Time Patrol, fights this devil to stop the atrocity. This is also a special animated program produced for "24-hour Television." This animated TV program is unusual because it is even closer to Osamu Tezuka's original idea than the original manga .
Undersea Super Train: Marine Express (1979) - First aired as a TV special along with One Million-year Trip: Bander Book (1978) and Fumoon (1980), as part of Nippon TV Network's annual 24-hour charity program, "Love Saves the Earth". Despite a relatively short run time (91 min.), the telefilm features a veritable "Who's Who" of Osamu Tezuka's Star System. Each character has an important role, with many intertwining and overlapping stories. In keeping with the central theme of a charity program, the story emphasizes the dangers of environmental destruction and the need to work together to overcome them.
The story is in two parts, and packs an enormous quantity of plot into a fairly short running time. The first section follows the maiden voyage of a new, experimental super-fast undersea train, running across the Pacific Ocean. The action follows the passengers, who include the train's creator and financier, and a number of other characters, some of whom are supposed to be on the train, some of whom are definitely not. Half way through, after hijackings, natural disasters, betrayal, mechanical problems, onboard surgery and shark attacks, the train reaches the island of Mu, where the second part of the story begins with the remaining crew being sent back in time. Five thousand years earlier, the ancient and mysterious civilization of Mu, known in the modern day only through sparse archaeological remnants, is under threat by a three-eyed demon and a vampire, and our heroes must team up with Mu's supernatural protectors to liberate the natives.
One Million-Year Trip: Bander Book (1978) - This was Japan's first 2-hour animated film for television. The program received high ratings when broadcast as part of a set of 24-hour TV programs called "Ai wa Chikyu wo Sukuu" on Nippon Television. After a long gap since his last animated film for television, this work fully reflects Osamu Tezuka's desire to achieve theatrical quality with this production.
This new agreement also includes: Dear Brother (1991), Jungle Emperor - The Brave Changes the Future (2009), and Moby Dick - Great Whale in Space (Legend of the Moby Dick 1997).
About Digital Media Rights
Digital Media Rights (DMR) is a privately-held digital media and advertising company founded nearly a decade ago by industry veterans Michael Hong and David Chu. Pioneers in digital entertainment content distribution, DMR is transforming the industry while specializing in three distinct areas: Digital Distribution, OTT and Social Media Networks and the DMR Advertising Marketplace.
DMR is one of the world's largest content aggregators and distributors with a catalog containing more than 7,500 premium titles from leading TV networks, studios, producers and sales agents. The company has cultivated distribution deals with Amazon Instant Video, Amazon Prime, Hulu, Netflix, Cable VOD, iTunes, Google Play, FandangoNow, Tubi, PlutoTV, Hoopla, Kanopy, Vudu, to name a few. The DMR Advertising Marketplace provides video and display ads via direct sales and programmatic channels (Connected TV, desktop, and mobile) while connecting brands and media buying agencies to premium publishers.
As a publisher and developer, DMR owns and operates six OTT channels that have become leading destinations for their respective genres: AsianCrush (pan-Asian), Midnight Pulp (horror/thriller/cult), YuyuTV (general entertainment), Retrocrush (classic anime), Cocoro (kids/family) and KMTV (K-Pop). These channels are available as fremium VOD offerings across multiple platforms and devices including the web, iOS, Android, Roku, Apple TV, Amazon Fire TV, Chromecast, Smart TVs and as linear, free ad supported television (FAST) channels on Samsung TV Plus.