Crunchyroll employees remember the life and legacy of Zac Bertschy and his impact on the anime community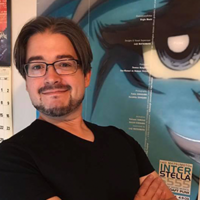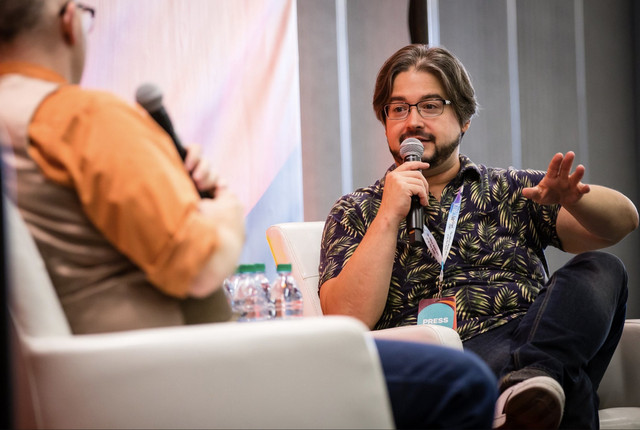 For anyone in the anime community, Zac Bertschy was a known figure and someone who undeniably has helped shape American anime fandom into what it is today. On May 21, 2020, Anime News Network announced Zac Bertschy passed away, much to the shock of the larger anime fandom and industry. As Editorial Director and Executive Editor at Anime News Network, Zac cultivated more than 20 years of work between ANN's preview guide, features, and the ANNCast, which many Crunchyroll employees had appeared on as guests. Zac also was a frequent guest and attendee at Crunchyroll Expo and industry panels, as well as a guest judge for the Anime Awards.
Update: The audio recording of the memorial stream, and in turn the final episode of ANNCast, can be found right here on Anime News Network.

In the week since Zac's passing, Crunchyroll wanted to come together and remember Zac, his impact, and what he meant for the industry and community as a whole. The following is a collection of some Crunchyroll employees who knew him and wanted to share what Zac meant to them. If you have your own memories of Zac, we encourage you to share them in the comments below.
Kyle Cardine, Editor
I would not be where I am today without Zac Bertschy. From reading his Anime News Network articles at a young age to listening to eleven years of the ANNCast, Zac Bertschy was an inspiration for a young boy who never thought getting into the anime industry was possible. Beyond that, I never imagined that Zac would be my editor during my time at ANN and that he would also become a good friend of mine. I cannot tell you how lucky I feel every day to have got to know him.
I've really been struggling with his passing and it's something that I don't know I'll ever recover from. It's so easy to become directionless when someone so influential and pivotal to your life is no longer around. But the outpouring of support showed me just how much we as a community care and how much we are there for each other when we need it.
One thing that I will continue to hold deep in my heart is Zac's spirit. His drive to make this industry and community better. His capacity for empathy and love for anime and art as a whole. His endless efforts to seek and report on the truth. His ability to show someone like me that following your dreams is possible.
I hope that you reading this too know that your dreams are always possible. You are worthy. You are so loved. We can continue to make this community incredible. Just like Zac taught me.
Cayla Coats, Crunchyroll News Editor-in-Chief
I met Zac a few times in person and talked with him occasionally on Twitter, but I mainly knew Zac through his published work. The ANNCast had a particular draw for me. Zac's insight into the anime he watched was informed by a sharp critical mind but something more important as well–empathy. Zac understood the unique potential for stories to bring people together and connect us.
Just as impactful as his writing on anime, Zac managed a blog where he wrote extensively about his personal experiences. I found this blog when going through a particularly difficult time in my life, and the wisdom and kindness that could be found within was so, so helpful to me, and, I imagine, countless others.
Zac wasn't only a pillar in the American anime fandom, but a vocal member of–and advocate for–the LGBT community. As a member of both of these groups, it is clear to me how deeply felt this loss is. Thank you, Zac, for all that you have done for anime in America. Thank you for the way in which you have touched and improved so many lives. Thank you for everything. Thank you.
Victoria Holden, Creative Producer
Zac wasn't just a friend I cared for. Zac represented parts of the anime industry I loved from afar as a child. When I did finally find my way into the anime industry, he never once questioned my experience or knowledge. He helped me feel welcome and respected. His actions and support fundamentally changed my life as it did for so many of us.
To 14-year-old Victoria, Zac was a name that punctuated Anime Insider articles.
To 24-year-old Victoria, Zac was a voice I spoke to about anime over the phone. A voice I was nervous about talking to, but laughed at my jokes and took me seriously.
To 30-year-old Victoria, Zac was an empathetic, smart, funny, and above all caring friend of mine.
I'm going to miss you a lot Zac.
You've left behind a legacy, and I don't think anyone will ever be able to do the work you constantly did to ensure our industry felt close, human, and authentic. You truly were a glue that held a lot of us together and kept us honest, especially as the industry continues to change, grow and evolve into its next form.
Joe Luster, Crunchyroll News Editor
I didn't get to talk with Zac nearly as much as I would've liked — I was a guest on ANNcast once and enjoyed interacting with him on Twitter and Facebook — but his presence loomed large regardless. One thing in particular that comes to mind is the fact that, whenever a new movie came out, I always wanted to see what he had to say about it. Knowing that he saw literally everything that came out on opening weekend, and regardless of whether or not I agreed with every single one of his takes, I'll probably always stop myself and ask to no one in particular, "I wonder what Zac thought of that one."
Adam Sheehan, Director of Events
[Note: The following is adapted from Adam's memoriam tweet]
It's hard for me to remember a time working in the anime industry and not having Zac Bertschy in it. I literally had to go back in my mind to the very early 2000's to think of some convention to try and recall not talking with Zac at or about it to find one. That's how much Zac was tied to this weird wonderful world we all enjoy.
Many things will be said today about Zac's amazing skill for writing, his love of films, his cats, his incredible sense of humor, and more. It's all true. I though want to share some things about Zac which I think best showed who he was at his core. A great person that I'm sad to say, I don't think he was fully aware of.
At any big industry gathering I would search out Zac for the usual conversation we all would have at things like this. "How's your (con name) going?", "Did you hear (company name) announced (big news)?", "We're getting too old for this shit." After getting that out of the way one of us usually would start talking about something that was on our mind. Could be nerd stuff, could be other things going on outside of the con. It didn't matter because whatever we were going to talk about next we both knew our industry personas were down and could talk as just two friends hanging out. Zac always spoke passionately about everything. He felt things heavily. Hell, he even felt feeling blasé about things heavily. Zac had an innate level of empathy that sat just below the surface that if you could sync your AT Field with his it would help you regain your footing on feeling like a person again. Which is an amazing gift when you are at a convention running around non stop. He would say something like, "can you even believe that shit happened?" but really he was saying, "man, it's great to see you in this crazy crazy world."
Zac interviewed me a variety of times for ANN and I was lucky to be able to interview him for a change at Crunchyroll Expo in 2018. After the interview we talked and he mentioned how he was really enjoying the con. That he was looking forward to seeing it grow and to come back each year to be able to see what new direction we had taken it. I took this as a huge complement and was 100% excited to show him each year what wild ideas we were trying to pull off and to see what he thought of them. I won't be able ask him this anymore but you better believe I will have this on my mind every CRX from now on. Zac left me one last gift, to keep striving for more and to keep swinging for the fences. And I will do just that and afterwards look up to the sky and say, "can you even believe that shit happened?"
Miles Thomas, Director of Social and Editorial
Just a few weeks ago, I spent a couple hours on the phone with Zac to record an episode of ANNCast. I was honestly more excited for an excuse to catch up with Zac than anything else, and now I'm sheepishly wishing I didn't wait until I had an excuse to give him a call.
He introduced me as an "industry veteran", which seemed so…wrong coming from HIM of all people. I grew up in the anime world following HIS recommendations. The second podcast I ever listened to was HIS, and I barely missed an episode in the decade plus since. But he treated me like a peer from nearly our first professional interaction, and then treated me like a friend not long after. It was a friendship I treasured, and I still couldn't believe in just 8 years he'd accepted this dude who used to argue over anime opinions with him in the ANN forums.
I could hardly travel to LA without one of us at least attempting a chance to catch up, and more often than not, we'd spend hours strolling through downtown Disney. I sincerely hope our friendly competition was as fun for him as it was for me. Based on the devilish smile he'd give me when I would complain about him poaching my best talent or beating us to a story, I'd like to think it was.
Zac championed people. He cared about other people at all costs, and would make any sacrifices necessary to help keep folks sane and safe. He had a genuine appreciation for art and artists, and would not compromise on the things that mattered to him. The dude was unbelievably generous, empathetic, and kind. I want to say this unequivocally: Zac was one of the greatest forces for positivity and good in the anime community the last few decades. He was a nonstop source of positivity in my life, and went way out of his way for me more times than I can count that I'm never going to be able to reciprocate, at least not how I wanted to. I'm really, really going to miss you buddy.