Check out a new visual and scenes from the upcoming film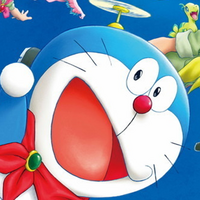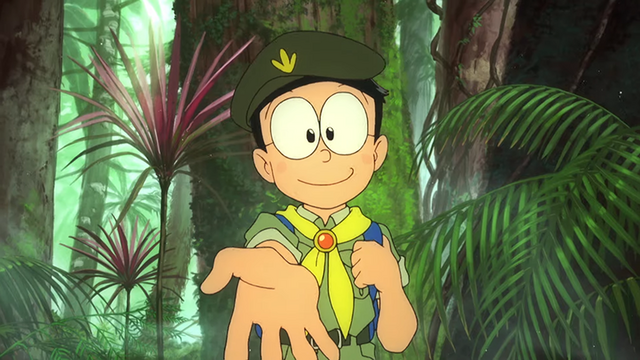 The upcoming Doraemon the Movie: Nobita's New Dinosaur celebrates 50 years of the Doraemon franchise. With its rescheduled premiere just around the corner, a new PV and key visual tease the upcoming adventure.
The film follows 1980's Nobita's Dinosaur, the first feature film for the franchise, which was remade in 2006. This time, Nobita and his friends discover eggs that hatch a never-before-seen breed of dinosaur. As the group attempt to get them back to the Cretaceous, they are tailed by mysterious enemies who also want to get their hands on the baby dinosaurs.
Check out the new PV, featuring a 50th anniversary intro and a sample of the film's music by rock band Mr. Children.
A new key visual also shows Doraemon, Nobita, and their friends taking to the skies with Bamboo Copters and their new dinosaur friends.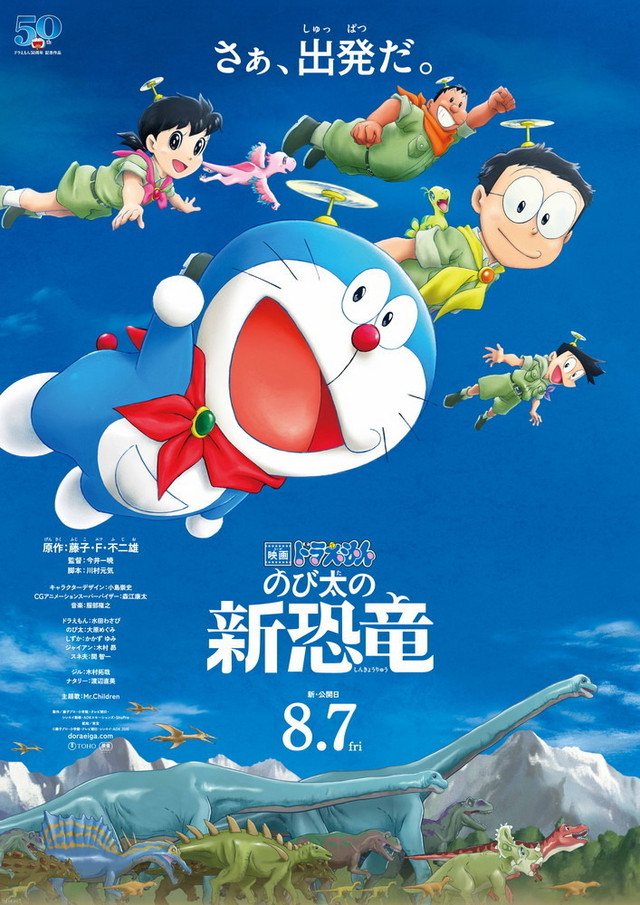 Doraemon the Movie: Nobita's New Dinosaur is due for release in Japan on August 7, which was originally the release date set aside for CG-animated Stand by Me Doraemon 2. The sequel to the tearjerker Takashi Yamazaki hit will be released at an unannounced later date.
>> Doremon the Movie: Nobita's New Dinosaur Website
Source: Anime! Anime!