Check out the latest from the Tales series on October 18!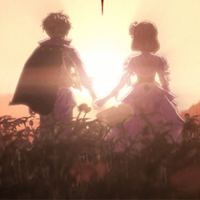 Fans of the Tales series will be able to experience a brand new iteration in the franchise when TALES OF CRESTORIA -THE WAKE OF SIN- makes its way to Crunchyroll on October 18! Based on the mobile game of the same name, TALES OF CRESTORIA team and Kamikaze Douga team together to adapt the prologue of the game's story!
TALES OF CRESTORIA -THE WAKE OF SIN-
Launch Time: October 18
Territories: North America, Central America, South America, Europe, Africa, Oceania, the Middle East, and CIS
Synopsis
The World called it a Sin. Yasutaka Nakata and Kamikaze Douga team up once again in a new collaboration. Together, they portray a beautiful re-imagining of the main characters embarking on their journey, the prologue to TALES OF CRESTORIA's main story. Experience the game's uniquely depicted world in this superbly rendered 3D animation. Witness the tale of those who set out on a journey in the wake of sin.
Key Art
©MUTSUMI INOMATA ©KOSUKE FUJISHIMA ©BANDAI NAMCO Entertainment Inc.