Chumbuds are 1 million strong today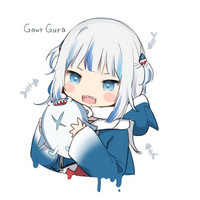 Hololive EN's Gawr Gura surpassed the 1M subscriber milestone on YouTube this morning during a Minecraft stream in collaboration with fellow Hololive VTuber Mori "Calli" Calliope, who passed 500k subscribers during the same event.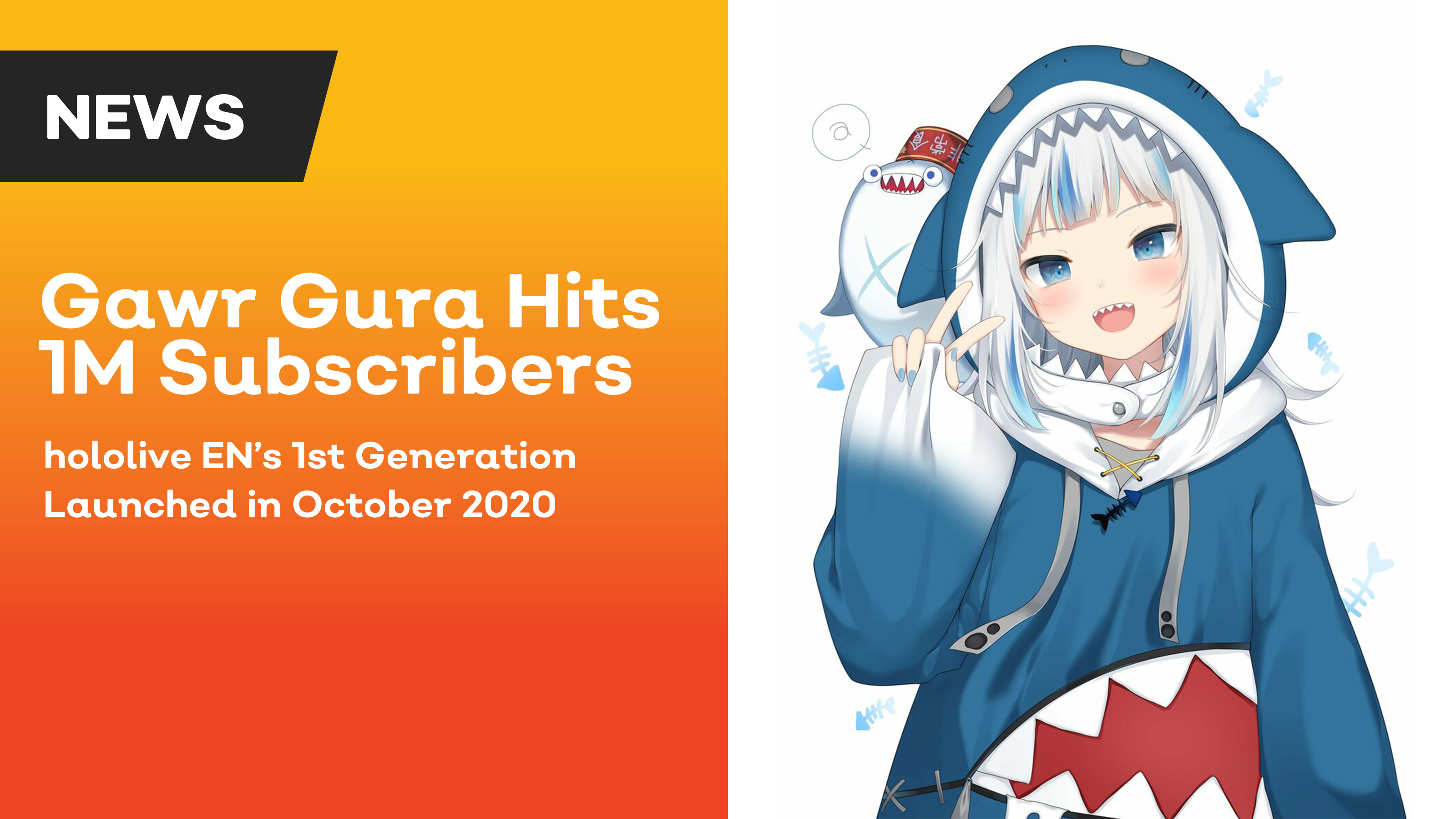 Official Gawr Gura Illustrations by Amashiro Natsuki
"Gura" and "Calli" are VTubers — otherwise known as virtual YouTubers — who is under Hololive Production's 1st Generation of English VTubers, who launched just last month on September 12th.
Thank you. I am an overwhelmed, but very happy shark. Thank you to each of my hard working senpai, and all of you. From my big shark heart, thank you. ????????????

— Gawr Gura????holoEN (@gawrgura) October 22, 2020
Gawr Gura's Statement on 1 Million Subs
Gawr Gura is a shark with a big shark heart who has accrued over 16.5M streams on YouTube. She describes herself on her YouTube channel as follows:
A descendant of the Lost City of Atlantis, who swam to Earth while saying, "It's so boring down there LOLOLOL!" She bought her clothes (and her shark hat) in the human world and she really loves them. In her spare time, she enjoys talking to marine life.
I LOVE YOU TOO @gawrgura ????#HololiveEN #hololivemyth pic.twitter.com/enWhHyb7mG

— Konosuba (@Konosuba_Anime) September 12, 2020
The Konosuba Official English Account Celebrates Gawr Gura
Gura's favorite anime is KONOSUBA -God's Blessing on this Wonderful World-, a fact she revealed on her debut stream.
VTubers have become a huge part of the online landscape in 2020, generating billions of views on platforms like YouTube and dominating the revenue rankings for YouTube's Super Chat feature, a new YouTube live-streaming feature which allows users to pay money to have their comments highlighted for the streamer, with seven of the top ten all-time slots featuring a VTuber according to YouTube ranking platform Playboard.
Playboard's real-time estimate for Gawr Gura's Super Chat revenue as of writing is $124,583.90 USD in the 40 days since her channel official launched, having earned $30,034.44 USD in the last 7.