You can take photos with the PreCure girls at 15 locations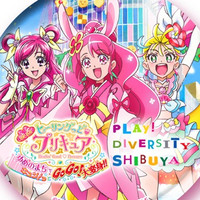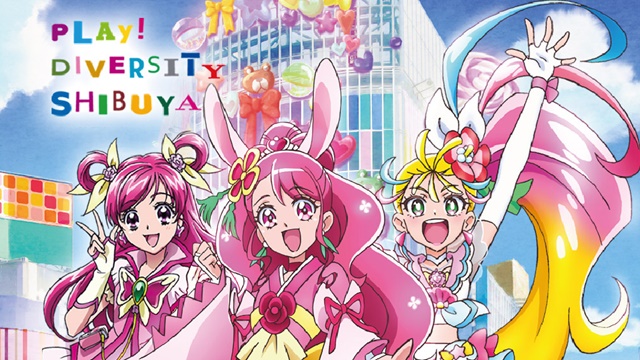 In commemoration of the release of Eiga Healin' Good PreCure Yume no Machi de Kyun! tto GoGo! Daihenshin!! (Healin' Good Pretty Cure The Movie: GoGo! Big Transformation! at The Town of Dreams), a large-scale AR rally event will be held at 15 facilities in Shibuya Ward, Tokyo, from March 22 to 31, 2021.
The special event is organized by The Shibuya City Tourism Association, which has been working to create and establish the "Shibuya brand" with the aim of realizing the "International City of Culture and Tourism SHIBUYA / Creating New Shibuya Value." In the film, the protagonists of Healin' Good Pretty Cure enjoy sightseeing in the fantastically colored streets of Shibuya. In addition, Shibuya's official PR character Irissn also makes a special guest appearance in the story.
If you open the AR Rally special site at the 15 designated facilities in the ward as indicated on the map, you can take photos with the PreCure girls. And if you visit three locations, you will receive an original can badge at the "PreCure Store Branch" in SHIBUYA109 Shibuya. Also by visiting five, ten, and 15 locations, you will get an original wallpaper on the special site.
Can badge: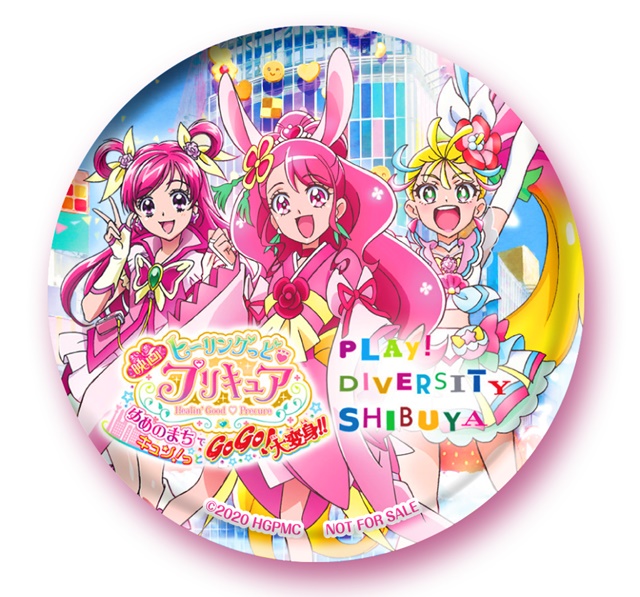 Wallpapers: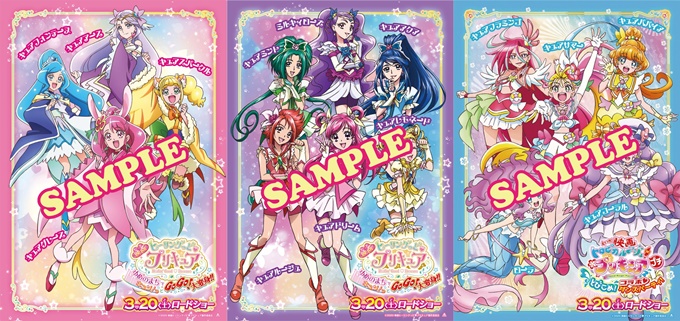 Map: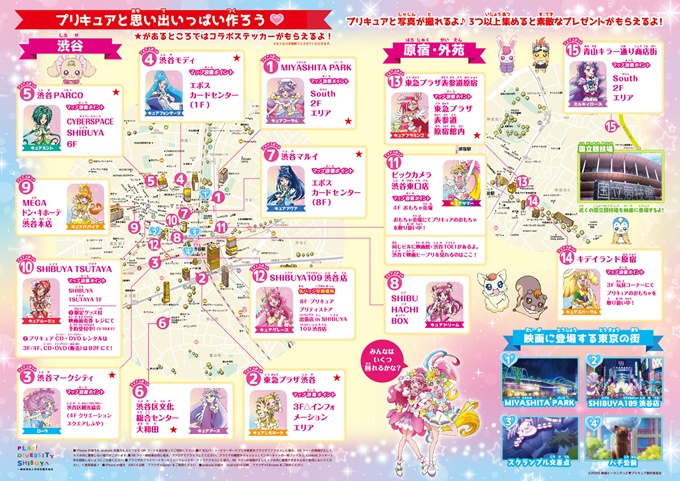 15 facilities:
MIYASHITA PARK
Tokyu Plaza Shibuya
Shibuya Mark City
Shibuya Mody
Shibuya PARCO
Shibuya Cultural Center Owada
Shibuya Marui
SHIBU HACHI BOX
MEGA Don Quijote Shibuya Main Store
SHIBUYA TSUTAYA
Bic Camera Shibuya East Exit Store
SHIBUYA109 Shibuya Store
Tokyu Plaza Omotesando Harajuku
Kiddy Land Harajuku
Aoyama Kila Street Shotenkai
Irissn: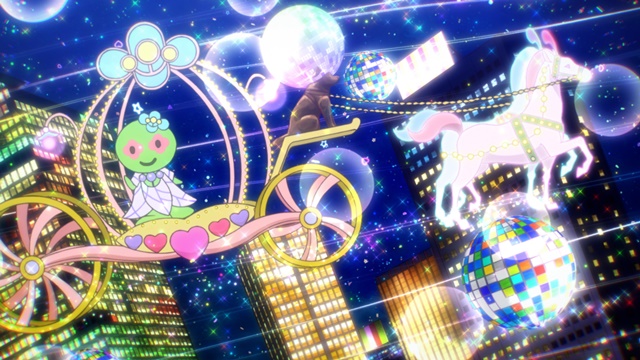 ---
Along with a short film Eiga Tropical Rouge Pretty Cure: Tobikome! Collab Dance Party!, the 29th PreCure film Eiga Healin' Good PreCure Yume no Machi de Kyun! tto GoGo! Daihenshin!! will open in Japan on March 20, 2021.
Full trailer:

"Eiga Tropical Rouge Pretty Cure: Tobikome! Collab Dance Party!" trailer:

Poster visual: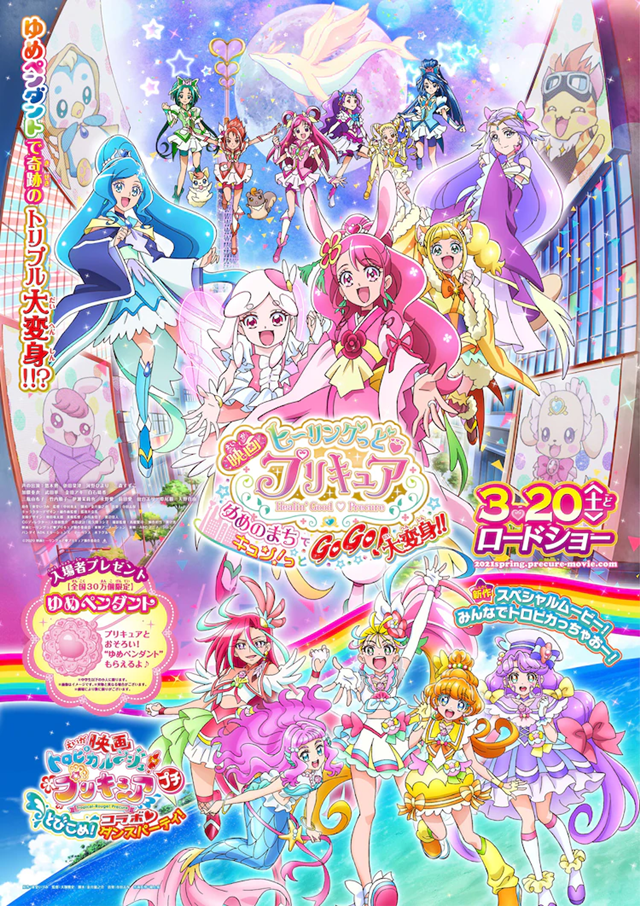 ---
Source: The Shibuya City Tourism Association press release
©2020 Healin' Good Pretty Cure The Movie production Committee