VR Devilman ~Heart of a Devil, Heart of a Human~ goes live later this month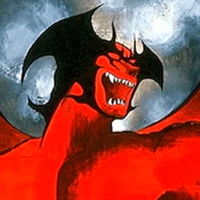 Next year will mark the 50th anniversary of Devilman, considered by many to be the magnum opus of manga and anime legend Go Nagai. Digital exhibit space Virtual Utopia is diving into the festivities early, launching a vast and ambitious Devilman VR experience.
Titled VR Devilman ~Heart of a Devil, Heart of a Human~, the virtual experience will showcase art and themes from Nagai's original Devilman manga, the 1972 anime series, and the 2018 Netflix anime DEVILMAN crybaby. More than just showcasing the history of the series, the exhibit looks to explore the human condition — especially our place in the world in the midst of crisis — through the journey of devil/human hybrid Akira Fudo.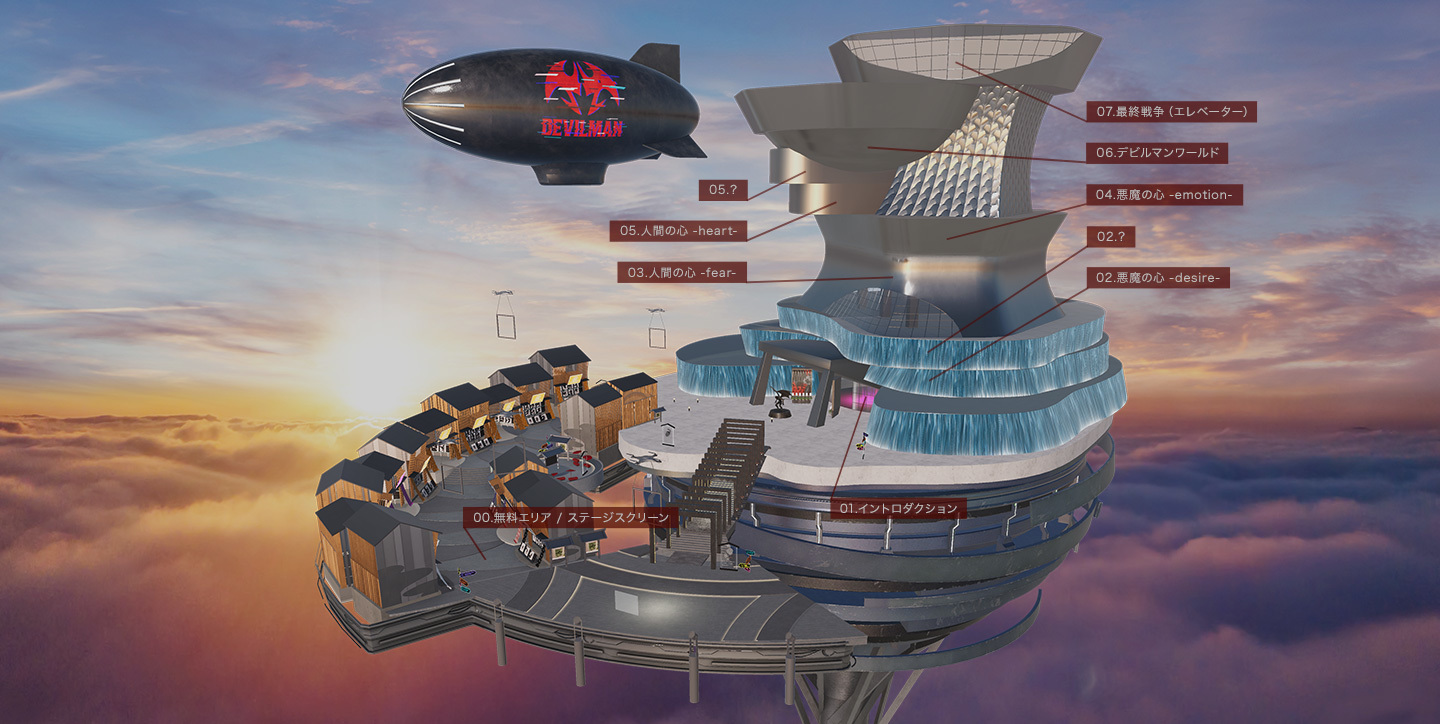 A free-to-visit lobby area will include screens showing interviews, a place to window-shop for Devilman goods, a spot to stop and chat with others, and a personality test to see what sort of demon you are. If you opt to pay for a pass to the experience itself, Psycho Jenny will lead you into the event proper.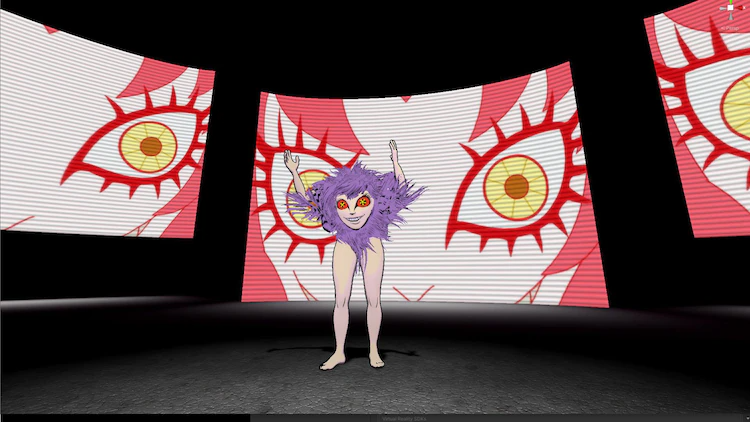 From here, you can visit multiple rooms featuring art and virtual reconstructions from Devilman. Explore the line between humans and demons at a virtual Black Sabbath, see some of the manga's most terrifying panels in a flaming exhibition hall, approach a life-sized Sirene and Caim, and visit an ambient space reminiscent of the world of social media. There's also "Devilman World" — an exhibition space surrounding you with manga pages — hidden rooms that can only be accessed once you've viewed the main exhibits, and a giant statue of Go Nagai himself.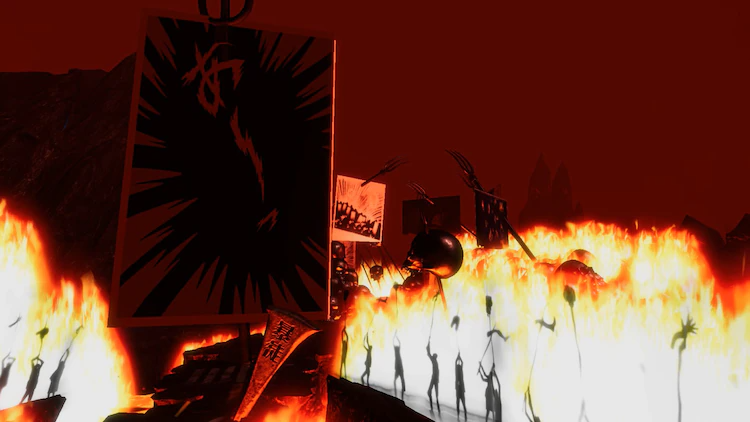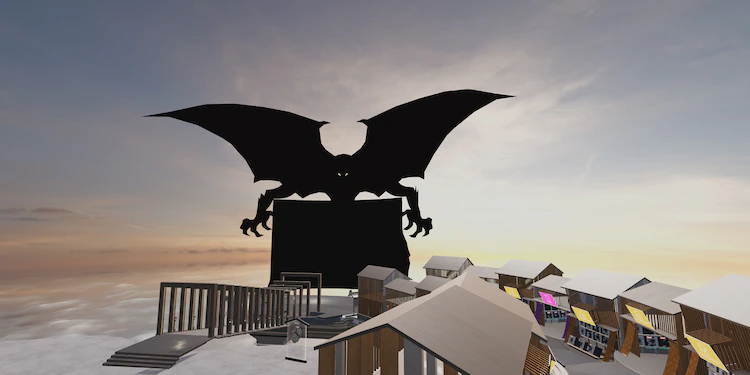 Check out the trailer for the event for a closer look at what's to come. (NOTE: Video contains glitch effects.)
Yohji Yamamoto's fashion company GroundY will be teaming up with the project to release a line of Devilman shirts. They can be viewed in the virtual lobby and ordered from the event website: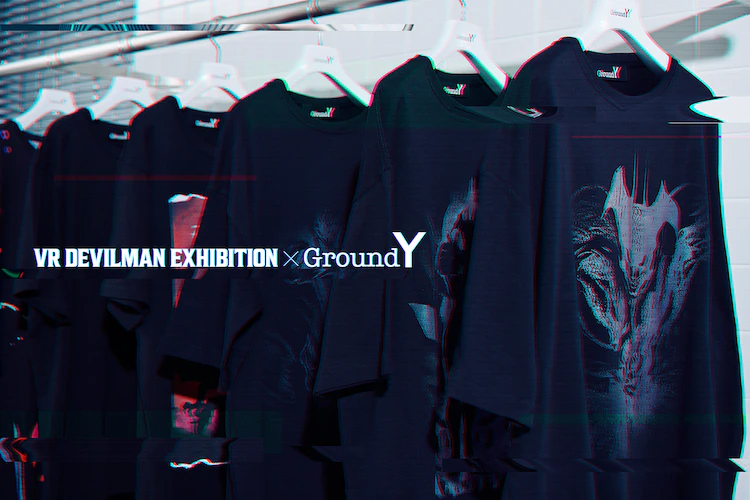 Devilman VR ~Heart of a Devil, Heart of a Human~ will run from April 28 to May 31 in the Virtual Utopia application. The app and registration are free, but browsing past the lobby will require a ticket. Apps are available for both virtual and desktop viewing.
Tickets are 2,200 yen for a single day, 5,500 yen for access during the entirety of the event's run, and 14,300 yen for an all-access pass plus premium goods (limit 1,000 sales). A guided tour, featuring the voices of Tomokazu Seki (Ryo Asuka in Amon: Devilman Apocalypse) and Megumi Han (Miki Makimura in DEVILMAN crybaby), is also available for an additional 500 yen. Sales open April 28.
Source: Comic Natalie