La serie inizierà a gennaio.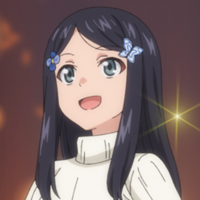 Durante il suo panel negli Anime NYC, Crunchyroll ha annunciato che l'anime Saving 80,000 Gold in Another World for My Retirement sarà trasmesso sulla piattaforma in contemporanea col Giappone, da gennaio.
Saving 80,000 Gold in Another World for My Retirement

Inizio: gennaio

Trailer

Locandina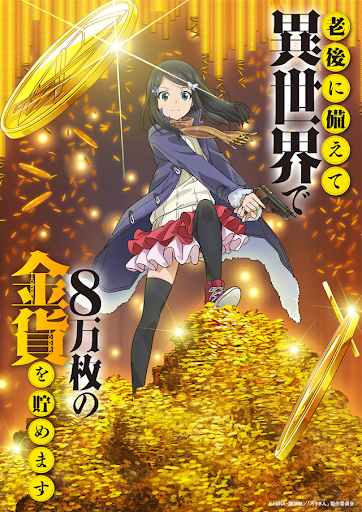 Lo staff è al momento composto da:

Regia: Hiroshi Tamada (LAST HOPE)
Series composition: Akihiko Inari (Choyu Sekai: Being the Reality)
Character design: Yuki Fukuchi (Plunderer)
Animazione: FelixFilm

La light novel originale, scritta da FUNA (Didn't I Say to Make My Abilities Average in the Next Life?!), è stata pubblicata dal sito Shosetsuka ni Narou nel novembre dle 2015, la Kodansha ha poi pubblicato fisicamente i volumi a partire dal 2017. Un adattamento manga della serie, disegnato da Motoe, è iniziato nel 2017. Così Crunchyroll descrive la serie:


Mitsuha è una diciottenne spesso scambiata per una ragazzina delle medie, per via del suo volto molto giovanile e per la sua statura minuta. La storia inizia quando perde i suoi genitori e il suo fratello maggiore, contemporaneamente, in un incidente e resta sola al mondo.

Non riesce a entrare all'università per lo shock. Ci sono persone che cercano di ottenere i soldi dell'assicurazione dei suoi genitori. Non sa se andare all'università o iniziare a lavorare. Ci sono molte spese di cui preoccuparsi, tra cui quelle per mantenere la casa.

Un giorno, mentre si chiedeva come fare per vivere, le viene concessa l'abilità "World Jumping" da una misteriosa creatura, che le permette di saltare da "questo mondo" a un "isekai"! Ora che possiede questa abilità, arriva a creare un piano per mettere da parte un miliardo di yen in entrambi i mondi, per un totale di 2 miliardi di yen (80.000 monete d'oro)!