Line of shirts and hoodies plays on American style college apparel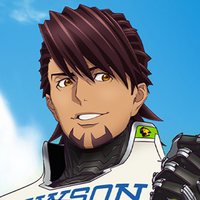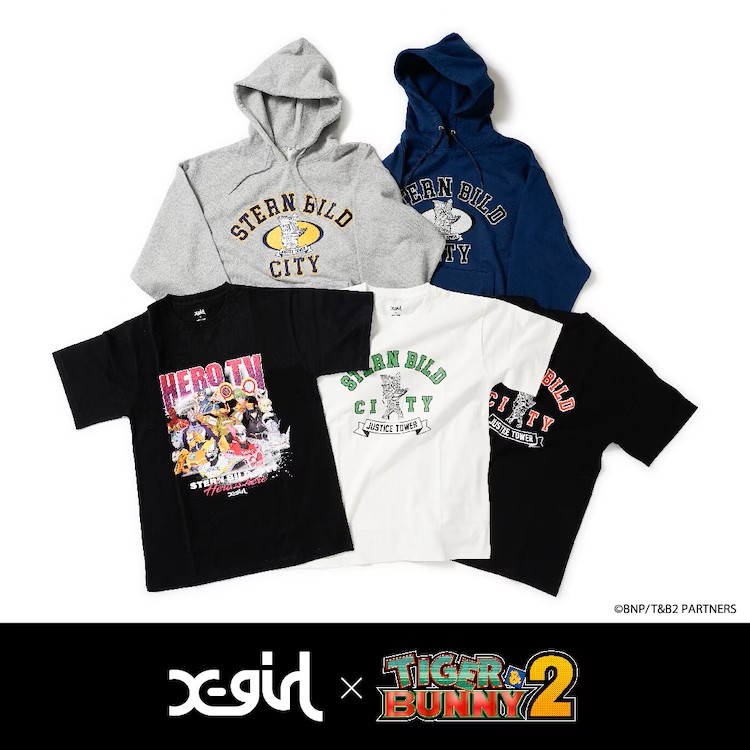 Tiger & Bunny 2 is no stranger to the unique twist on American style that gives the series its signature look. Japanese apparel brand X-Girl has seen fit to run with this interpretation by releasing a new line of shirts and hoodies that play on collegiate apparel with different logos, with the city of Stern Bild getting the treatment.
Stern Bild college logo hoodie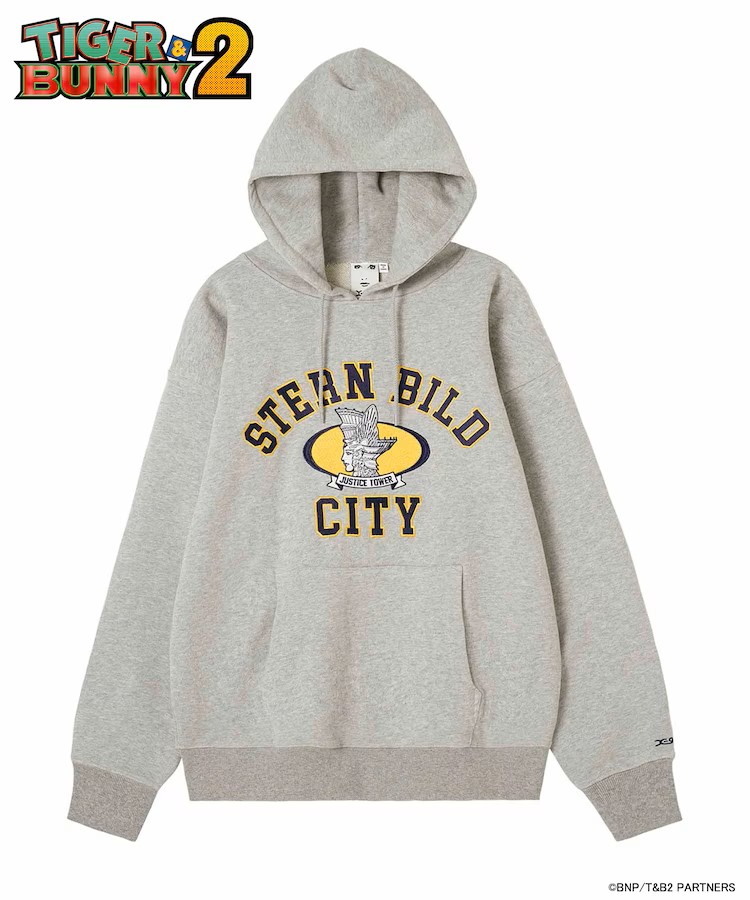 Stern Bild college logo t-shirt
Tiger and Bunny Hero TV concert tour t-shirt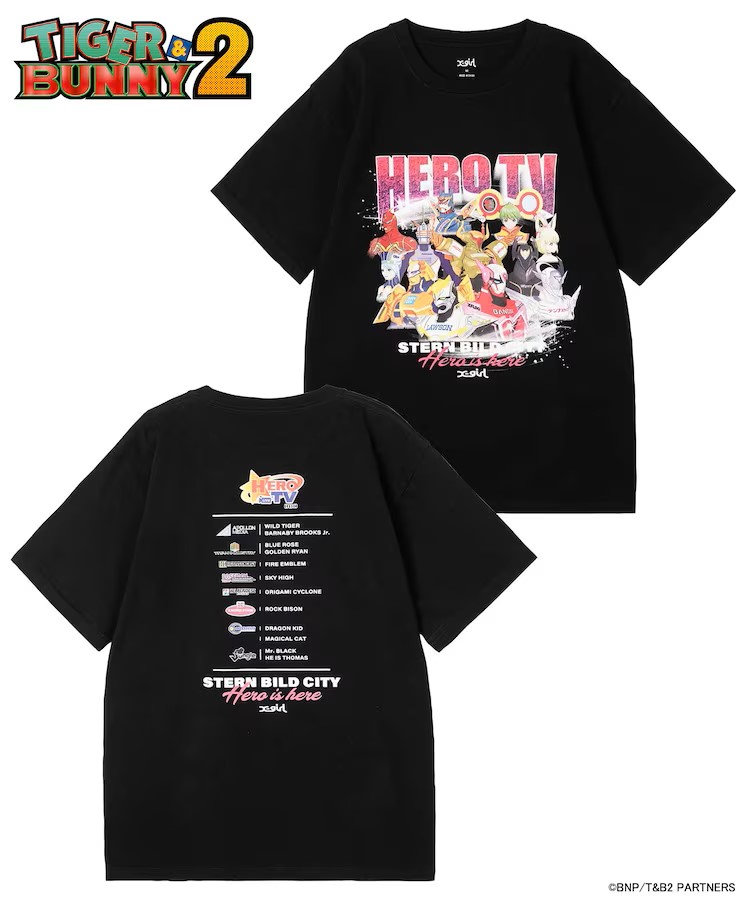 Prices for for the T-shirts start at ¥6,050 each and the sweatshirts start at ¥14,300. Pre-orders will be accepted until January 31 and will be delivered after April. Pre-orders are currently available across fashion site Bankore! and X-girl's official e-commerce site calif, as well as Premium Bandai in Japan.
TIGER & BUNNY 2 is directed by Atsuko Kase and features animation production by Bandai Namco Pictures. The first part of the series debuted on Netflix worldwide on April 8, 2022, while the second part began streaming on October 7 of the same year. The second half of the series is described as such:
Fighting for peace — and their sponsors — the odd couple of Wild Tiger and Barnaby continue to work as superheroes. But with the number of superheroes increasing around the world, how will these two veterans fare!?
Source: PRTIMES