Child and adult frames mark new collaboration with low-cost eyewear brand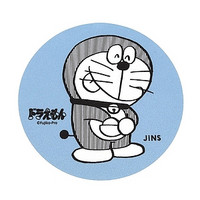 UPDATE - the offical title for the collaboration has been updated. The amended article follows below:
Everyone's favorite robot cat ties up with Japanese low-cost eyewear brand JINS for a new line of adult and kids eyewear with the JINS Doraemon Model 2nd Edition collaboration.
Doraemon x JINS Kids eyewear with cleaning cloth and case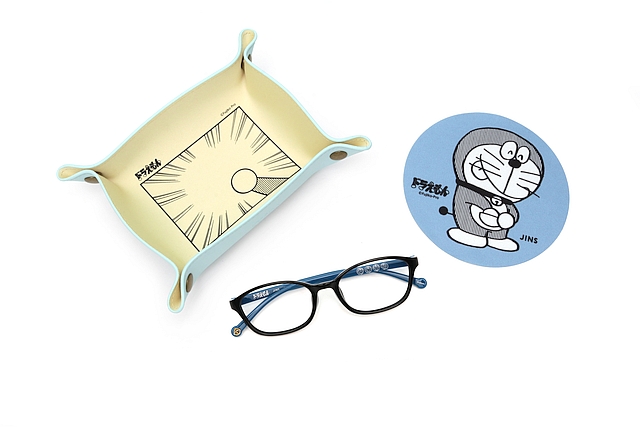 The collaboration will feature 14 different frames in an array of colors (with 40 options total) and will be available on the JINS US site in both kids and adults sizes. Each frame will include a limited edition lens cleaner and carrying case exclusive to the collaboration shaped like Doraemon's favorite snack, Dorayaki, rendering each frame a collectible piece.
RELATED: Doraemon: Nobita's Sky Utopia Anime Film Casts Two Guest Voice Actors
For those of you who might not be familiar with Doraemon's back story, according to his creators Fujiko F. Fujio and manga publisher Shogakukan, he's a cat robot who traveled back in time from the 22nd century to watch over Nobita, who's a good kid but terrible at sports, never studies, and has an incredible capacity for slacking off. Doraemon tries to help Nobita with nice but often unpredictable gadgets from his 4th dimensional pocket as Noby's clumsy and always getting into trouble, usually culminating in Doraemon having to save the day, with often hilarious results.
The manga has also inspired scores of animated films and merchandise over the decades, including a recent feature film released in 2020 and a newly produced feature film to be released this Spring. More information on the JINS Doraemon Model 2nd Edition collaboration can be found on the official site.
Source: JINS US