Daoko provides the theme song "Tsuki no Hana" (Moon Flower)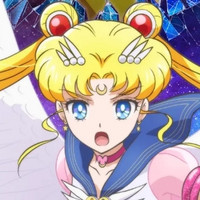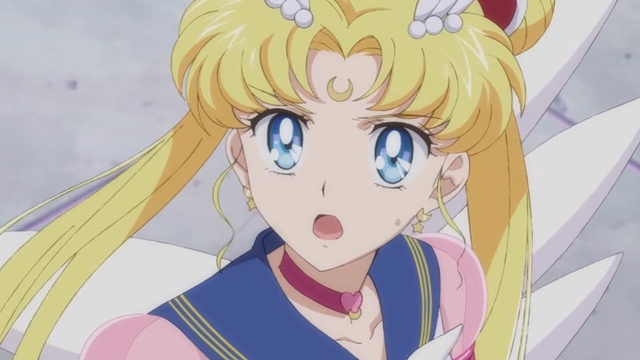 The official website for the two-part anime film Pretty Guardian Sailor Moon Cosmos The Movie posted a main visual and a 60-second full trailer today. The taglines are: "Sailor Guardians, The final battle begins" and "I believe, the future will come." The first part is set to be released in Japan on June 9, 2023, the second part will follow on June 30.
RELATED: Sailor Moon Cosmos Anime Films Announce Three More Cast Members
Main visual: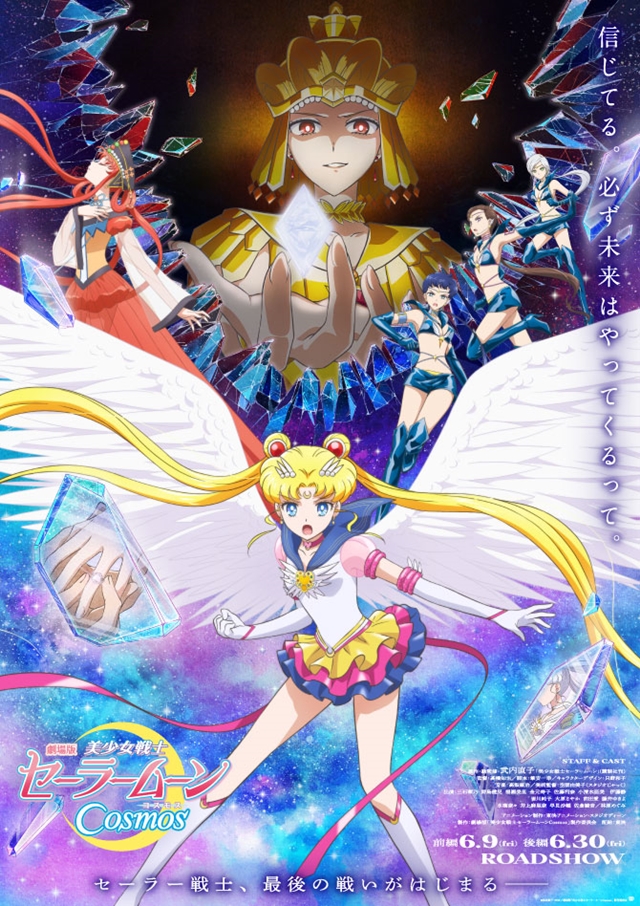 Full trailer:
The films are the final arc of the Sailor Moon anime reboot series, which began in 2014 with Sailor Moon Crystal, and is based on the Shadow Galactica arc of Naoko Takeuchi's original Sailor Moon manga. A new enemy organization, Shadow Galactica, which seeks to conquer the galaxy, targets the Sailor Guardians, led by Eternal Sailor Moon, in order to steal the Sailor Crystal, the source of their power.
The trailer features the film'e theme song "Tsuki no Hana" (Moon Flower) sung by Daoko, known for her collaboration work with Kenshi Yonezu, "Uchiage Hanabi" (the theme song for the 2017 anime film Fireworks).
Message from Daoko:
I still remember that I was awestruck by the noble and beautiful Sailor Guardians when I saw them for the first time. The thrill of the transformation scene was particularly intense, and I get a thrill out of watching it even now. I was so happy and distraught when I heard that I had been offered the chance to work on the series that has continued to fascinate me.
In creating the music, I watched the original manga and the anime over and over again to gain a deeper input of the worldview. I believe that the song embodies the strong and noble Sailor Guardians, while at the same time combining the maiden's fragility and beauty. As a fan, I am truly excited the release of the films. Let's wait excitedly together! I look forward to seeing you all at the theater to listen to "Tsuki no Hana."
⋰ ⠔
主題歌を担当するのは
Daoko???? ⸝⋆
⋱⠢

描き下ろし楽曲「月の花」に決定????

Daokoからコメントも到着!!#Daoko#月の花#劇場版セーラームーン #美少女戦士セーラームーン pic.twitter.com/UC4VRFLJun

— 劇場版「美少女戦士セーラームーンCosmos」???? (@sailor_movie) January 30, 2023
---
Source: "Pretty Guardian Sailor Moon Cosmos The Movie" official website / Twitter
© Naoko Takeuchi・PNP/"Pretty Guardian Sailor Moon Cosmos The Movie" Production Committee