Inside the web manga-to-anime connection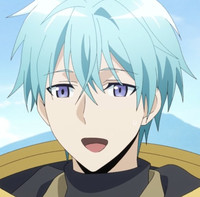 Satoshi Taira is one of the producers of Recovery of an MMO Junkie, now streaming on Crunchyroll as part of the fall 2017 season of anime. He also works as part of the web manga platform comico, which has recently been innovating new ways of making and distributing anime in Japan. In the first of this two part interview, Satoshi Taira (also an associate producer on the Re:Life anime) takes us behind the scenes of the role of an anime producer and describes some of the challenges in involved with turning web manga into other media. Enjoy!
--
Crunchyroll News: Can you tell us a bit about your background and career?
Satoshi Taira: My role is media mix coordinator for the manga app 'comico.' For anime adaptation projects, I am working on production as a producer. I was also involved in the launch of the comico service and invited some artists in its beginning. Before that, I was responsible for overseeing the company's VOD service and sales of the game department (I am surprised at myself for having experienced so many types of jobs…). I started having interest in animation before I entered elementary school and learned many things from different kinds of series. It is very fortunate for me to have had a job in the animation industry like this now. It is almost like a hobby to me, so I enjoy working every day.
Image: Banner for the Recovery of an MMO Junkie web manga on the comico homepage
How would you describe the role of a producer in Japanese animation?
The producer in the Japanese animation business is in the position to make decisions, from the beginning to end of the production process. Starting with planning of a new title, the role includes making final decisions on production, such as the staffing plan, scenario composition, character designs, voice actors' acting, sounds, animation drawings, and even decisions on advertisements. There are, of course, cases that many of them are decided by the director, but the role of producer is indispensable for anime.
My role at comico specifically is to expand a number of original works on the comico services into more fields other than manga. In addition to animation, we make develop other projects, such as live-action movies, musicals, and merchandising. We decide what kind of medium is best for the series and fans, and make plans to distribute them to the customers. Adapting an original work for other mediums means that it is arranged by the will of the third party (creators). So it is my greatest mission to adjust both sides to maintain the original creator's belief while respecting the anime creators.
How does the industry feel about 'original' web comic adaptations? Do you have to take any extra steps to assure partners that they will be successful?
Reading manga on smartphones has already become common among Japanese teenagers. However, web manga has not yet been popular enough in the market of the overall manga industry. When negotiating about anime adaptation projects, we used to use the circulation of the tankobon or the sales of the magazine as an index, but they have been replaced by the real 'view numbers.' So it is difficult for many companies to decide to join an anime project based on a web manga. The big difference between print magazines and web manga is the point: 'You can get detailed user data.' In addition to the sales number for each episode and the number of readers, it can be used as a guideline for the sales strategy by combining other data such as male / female ratio, age group, and a number of Likes. Based on the appeal of the titles and the users' data, our comico team is approaching various companies and producing animation with those who are eager to develop Japanese comic manga culture and animation.
What are some of the hardest parts of the job? How about the most rewarding?
The most difficult thing in this job is to become a hub among the original author, many creators, stakeholders, and a wide range of production processes. Since I am the final decision maker of the project, the stress and pressure that I have are heavy. In addition, I also work on planning for publicity campaigns, I go to several companies to suggest collaboration projects, and even solve problems among human relationships and distribute flyers at events. I am involved in every process of making animation, and that makes me feel rewarded. Because I am also an anime fan, I am able to enjoy it to the fullest!
The most rewarding moment is when I see many people enjoy watching our anime and tweeting about it. I think that animation production is similar to preparations for a surprise party. We carry a plan forward (for two to three years in advance!) while thinking, 'How can we please the audience?' 'Does this kind of background music sound exciting?' 'Let's surprise them at this moment!' So I am very excited when we receive reactions just as we expected!
What was it about the Recovery of an MMO Junkie web comic that made it seem that it would be suitable for an anime adaptation?
Recovery of an MMO Junkie was a title that had been serialized since the launch of the comico service. I myself had supported this title as a fan, and I thought it would be good if it had an anime adaptation someday. In addition to the cuteness of the characters, one of the charms of this title is that each character lives their life honestly and positively. And another point is the 'impatience' of the relationship among the characters. Today, with the spread of smartphones, communication has become 'too smooth' due to the active use of calls and messenger applications. I think a concept of 'missing communications' caused by different appearances and identities in the real world and net gaming is a major factor that makes viewers sympathize. You are now interested in this title and reading this article, so I believe my will has reached you even a little.
Recovery of an MMO Junkie is now available for viewing on Crunchyroll!
---
Patrick Macias is the Original Story author of the URAHARA anime, now streaming on Crunchyroll.