Can you match the quote with the celebrity who said the line in today's #AniTrivia??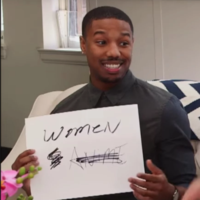 It's COOL to like anime in 2018, who would've thought?
In this brave new world where a new Hollywood A-lister is revealing themselves as a secret lifelong anime fan almost every week, we thought it would be fun to test your knowledge on what celebs have been caught on tape talking about their favorite series.
In the below quiz, you'll be presented with a quote or a tweet from a celebrity, and you'll have to pick from four choices to figure out who we heard the line from. Don't worry, we'll let you know the correct answers as we go!
Make sure to share your results in the comments below, and take a screenshot to share on your Twitter with the hashtag #AniTrivia ~
GOOD LUCK