Check out more real-world locations from ZOMBIE LAND SAGA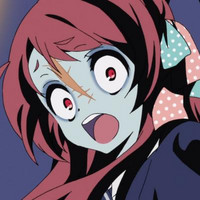 Street performances in Karatsu, rap battles in Saga, hotel gigs in Ureshino, and commercials in Imari; with only one final ZOMBIE LAND SAGA episode to go, we'll soon find out whether or not all of Franchouchou's relentless efforts will have paid off, and if they'll actually accomplish their noble goal of saving Saga. However, it's already apparent after these eleven episodes, that the group of undead idols managed to increase the tucked-away prefecture's profile tenfold in these few months, not only in Japan, but worldwide!
After a certain popular figure-skating anime, and their own "Animation Around Saga Prefecture" project, ZOMBIE LAND SAGA is now the Saga's latest attempt to make itself more appealing for anime fans, and it sure seems to be paying off. Just about everyone keeping up with currently airing anime, even if only casually, has heard about the wacky group of zombie idols trying to revitalize Saga Prefecture, generating a lot of publicity for the often overlooked prefecture in the north-west of Kyushu. The girls visiting every nook and cranny of Saga helps fans fill their future travel itineraries, and as usual, we'll go through all of the show's real-world locations in a second, but paying attention to the anime's locations has also revealed some interesting secrets behind the supernatural zombie elements going on in ZOMBIE LAND SAGA.
Here's Part 1, focusing on all of ZOMBIE LAND SAGA's real-world locations from episodes one through three.

Image: Saga Travel Suppoort
After eleven episodes, we're still pretty much left in the dark about how these girls turned into zombies in the first place; however, last week's episode finally gave us a small clue as to where the show's supernatural zombie elements might be coming from.
In the episode, we see Kotaro catching up with an old acquaintance (and by old I mean old enough to be owning Yugiri some favors) in a bar called "New Yofuku". Referred to in Japan as Yofuku or Jofuku, the Chinese Xu Fu was a medical scholar serving the first Emperor of the unified China, Qin Shi Huang, founder of the Qin Dynasty and mind behind the Great Wall of China. Seeking immortality, the Emperor sent out Xu Fu in search of the elixir of life, specifically investigating a tale about herbs able to grant perennial youth. Xu Fu set out on two myth-enshrouded expeditions between 219 BC and 210 BC, and, according to legend, brought over 3000 virgin boys and girls along with him (although that number was probably closer to a slightly more realistic 500). However, Xu Fu never returned from his second voyage, allegedly settling down in Japan. Theories range as far as from Xu Fu never even reaching Japan to him being the catalyst for Japanese civilization, crediting him with many agricultural and cultural developments.

Image: Saga Travel Suppoort
Judging by last week's episode of ZOMBIE LAND SAGA, Xu Fu actually found the eternal youth granting herbs, and now runs a small bar somewhere in Saga. But it's not only the bar's name that's pointing to the show's bar keeper actually being the 2200-year-old Chinese scholar, since the two pictures hanging inside the bar both show the Jofuku Long Life Center (Xu Fu Choju Kan), which is located at the outskirts of Saga City. The center includes a museum dedicated to the many tales surrounding Xu Fu and his possible link to Saga (pictured above), a statue of Xu Fu (first picture), and a large herb garden with over 500 different herbs. Could one of these herbs possibly be the reason for the girls turning into zombies?
*All further images were taken with Google Street View (pictures I shot myself will be marked WD)
---
Imari:


And now, let's continue with the coverage of ZOMBIE LAND SAGA's real-world locations. Located at the outskirts of Imari is Drive-In Tori's flagship restaurant, which was also the model for the Drive-In Tori used in the anime. And as you probably could have guessed from the jingle, yakitori is their number one dish, followed closely by their popular chicken rice.

Nice bird! The anime perfectly copied everything from the restaurant's exterior down to its commercials, and I wouldn't be surprised if the real president of Drive-In Tori looks like the one in the anime.

Opened over 40 years ago, the restaurant now gets around 150,000 customers each year, and thanks to the anime, I reckon it's going to be a couple more than that from now on.

Needless to say, also the interior of their main store looks just like it does in the anime. And yes, even the commercial is the same!


---
Ureshino:

Moving on from Imari in the west of Saga to Ureshino in the prefecture's south-west. Our favorite undead idols spent the night in the touristy hot spring town to perform for a local pharmaceutical company. The gig took place in the Kasuien Hotel.




Ureshino is a quiet hot spring town in Saga, popular for its skin-smoothening bath water (does not seem to work on zombies). The town's most famous public bath is the Siebold-no-Yu (Siebold's Hot Spring), named after the famous 19th century German doctor and botanist, Philipp Franz von Siebold. He allegedly enjoyed bathing in Ureshino during his time working for the Dutch trading mission on the island of Dejima in nearby Nagasaki.

The bridge right behind the Siebold Hot Springs leads to the Ureshino Hot Springs Park.

People usually visit the Toyotama Shrine to pray for beautiful skin or to cure skin diseases, but I'm afraid it's a tad too late for that for our seven zombie girls. The white catfish located among the shrine grounds, which was also in the anime, is another symbol for smooth skin.


Café Moka is where Kotaro tried to strike a deal with the representative of the pharmaceutical company.



Located along Ureshino's main road are several free public foot baths. The one the girls are using in the picture above even includes foot steamers.

---
Saga City:

Moving on to Saga City, where live houses must be getting a lot of new visitors. Pictured above is the live house Rag-G.

The one that probably gets the most attention at the moment is the Live House Geils near Saga Station, where the first episode's head-banging performance, as well as Saki's biker gig took place.

Lily's heartwarming concert took place at the Gofukumachi Community Spot Plaza 656 near Saga Castle.

We also learned in last week's episode that Sakura tried to get into a good high school in Saga Prefecure, and therefore stayed at the APA Hotel Sagaeki-Minamiguchi while taking her entrance exams.


The two railroad bridges, where Saki beat up a whole rival gang back in her golden days, is close to where the famous Saga International Balloon Fiesta takes place every year.
---
Karatsu:

And finally, Karatsu, ZOMBIE LAND SAGA's main location, which I already covered in the first part.


WD
I actually planned to head out to Takeshima Island (picture above), which is another Japanese cat island, during my visit to Karatsu, but unfortunately didn't have enough time to do so at the end.



I already covered the old Karatsu City Historical Folk Museum (and former Mitsubishi Joint Stock Company Karatsu Branch main building), which serves as the zombie girls' main base of operations in the first part, but the building made some headlines since then. The eerie building, which has been closed to the general public since 2003, opened its doors for a special two-day event last month, and managed to attract over 1000 visitors.





The place where Saki's tragic final moment took place was the parking lot in front of Mt. Kagamiya's Inari Shrine, however; the cliff doesn't look nearly as steep as it did in the anime.

Mt. Kagamiya's West Obersavtion Deck is also where we ended last week's episode, which finally gave us a nice view of Karatsu's long-stretching pine grove.

And finally, Karatsu's Furusato Exhibition Hall (Arpino) has been hyped up for the past two episodes, as it's been closely connected to Sakura's and Ai's pasts, and will certainly be the stage for the show's final performance this Thursday. Be sure not to miss it!
Want to learn more about Saga? We've got you covered:
Anime vs. Real Life – Zombie Land Saga's Plot to Save Saga Is Ingenious
Franchouchou Presents: Legendary Facts About Saga!
What do you think is the reason behind the girl's zombification? And does Saga seem like a place you'd like to visit someday? Sound off in the comments below!
---
Wilhelm is an anime tourist, who loves to search for and uncover the real-world spots he sees in anime. You can talk with him on Twitter @Surwill.