Let's dive into some of Mamoru Hosoda's works as we look back and remember what's most touching about them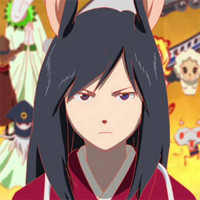 I remember my first Mamoru Hosoda film like it was yesterday. It was none other than The Girl Who Leapt Through Time, and I was 17 years old, excited but completely unaware of what the movie would be about. It was after all, an age where film recommendations came by word of mouth, and internet buzz had hyped up the movie, mentioning things like a "witty shoujo romance" or "charming coming of age." It was only when I witnessed the pleasant animation and the compelling story of Makoto Konno's high school life as she tries to navigate through time, responsibility, and love, that I realized how bewitching the movie truly was.
Hosoda has that kind of magic on you, I understood from then. His ability to interweave the magical with relatable human drama isn't as well captured by other directors, and no medium like anime makes this kind of union truly shine. Whether it's a girl leaping in the background of clear summer skies, or a boy fighting against beasts in need of parental love, Hosoda is always unique. He only furthers his ability to create pleasant and witty characters in Summer Wars, which is probably his most fan-favorite and famous film, as it explores kids trying to prevent a malignant AI program from infecting more of the real world.
For Hosoda fans, we can easily see the Digimon: The Movie roots in Summer Wars but unlike his debut film, Hosoda comes off much more polished in this movie. Featuring some of the most creative and cool character designs I've seen in awhile, Summer Wars is a feast for the eyes, and an inventive blend of romance, action, drama, and coming-of-age narrative. Using a mix of CGI and traditional animation, Hosoda tells a cautionary tale about the woes of technology—but also their ability to unlock a greater imagination in all of us, child or not.
From there, I feel like Hosoda takes a step back though, to return to the tempered world of mystical and real. Wolf Children is probably my second favorite movie, and was when, in my eyes, I saw Hosoda transition to a solid director to an all time great one. It's not often we see films about motherhood, or even being a single parent, in media, let alone anime, but Hosoda manages to blend that kind of narrative with his coming-of-age trademark. Using the motif of werewolves, he also manages to bring in an additional lens of what it means to belong to two different cultures—all a series of ambitious, daring ideas to tackle, and all that he does with ease.
The Boy and the Beast continues that trend and hones in on it, but now from more of a fatherhood perspective than a motherhood one. The Boy and the Beast is slightly less serious than Wolf Children, and makes up for it in spades with a heartwarming tale sprinkled with comedy and action, as we watch young Ren grow into an admirable and honorable teenager who understands the importance of dignity and family duty. Hosoda's ambitions I think, sometimes outweigh the pacing and length of his movie, but overall, it's a film that embraces his best strengths: charming characters with snarky attitudes, emotionally conflicted children that must overcome their own familial burdens, and most of all, a heart wrenching but powerful climax that leaves the audience feeling satisfied.
It's only been a year since Mirai has been released, but that too, carries many of Hosoda's signature styles. While personally speaking, it's not his most cohesive film—much of the story does skip between generations and it often gets too caught up in the fantastical for me to truly become immersed in, it's still by far, a modestly wonderful and incredibly personal tale. Kun's growth from a younger brother to someone who understands the importance of family is an endearing story, but once again, borrowing from Wolf Children's parental perspective of things, makes Mirai even more interesting. Hosoda mentioned that he was driven to make Mirai after listening to his own children's stories about sibling conflicts and how a family can remain thematically intact despite the years fly by. It's a wild and imaginative concept, but Hosoda manages to make it just work.
But perhaps the dearest and nearest Hosoda film to my heart isn't any of his original works, but rather a film from one of the great animes of our time: One Piece. One Piece: Baron Omatsuri and the Secret Island is stylistically but also thematically very different from many of the One Piece films that we've come to adore, as well as any of Hosoda's other films. For starters, it retains Hosoda's distinct flat shading, minimal line art, but combines it with One Piece's almost globular animation. For some, this can be off putting, but to me personally, it reminds me of the older days of One Piece, where the animation was flat and quirky.
Baron Omatsuri isn't just visually striking; it's the only One Piece film I know that really dives into some of the hard questions about the Straw Hats and their relationships with one another. Hosoda does a fantastic job of asking, "What if the Straw Hats disagreed with each other? Or found misalignments in their values and friendships with one another?" and watching those arguments and negative emotions come to life is both scary but also fascinating. For a series whose foundation is built upon trust and family-like bonding with one another, Hosoda's Baron Omatsuri is almost a nerve-wracking breakdown of those themes (but also a rebuilding of them, thankfully enough!) that I would highly recommend to any Hosoda fan or One Piece fan alike. While all of Hosoda's films are much more light hearted and happy, the "ugliness" that's explored in Baron Omatsuri with a fierce shonen heart is riveting, and it's easily my favorite of his movies.
Mamoru Hosoda's films have come and gone, but one thing remains for sure: Hosoda has woven together an eclectic but wonderful series of stories to tell. I personally can't wait to see the next project he's working on!
Do you have any favorite Hosoda films and experiences you'd like to share? Leave them in the comments below!
____________________________________________________________________________
When not finding ways to doom all her ships, Natasha can often be found on her twitter as

@illegenes

, or writing more about anime on the blog

Isn't It Electrifying!

Feel free to swing by and say hi.
Do you love writing? Do you love anime? If you have an idea for a features story,

pitch it

to Crunchyroll Features!